supplied
An Australian summer wouldn't be complete without watermelon. Food-wise, it's the perfect way to cool down. Whether it's a platter of watermelon triangles, watermelon juice, or if you're off to the cricket, a watermelon hat -- it's one of the world's most refreshing and versatile fruits. But many of us are clueless when it comes to choosing the perfect melon.
Bundaberg farmer Anthony Rehbein is a fourth generation farmer in Bundaberg, Queensland. With the sloping hills catching the sun's first rays and a temperate climate, good water and good soil; these are perfect growing conditions for some of the nation's best watermelons.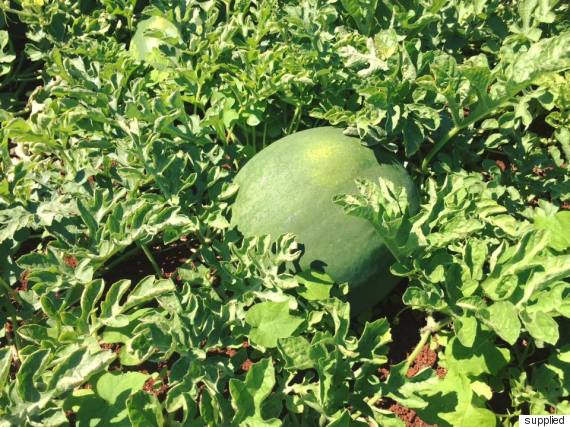 'Prudence' is almost ready for picking. Picture supplied
"There is a definite art in picking the perfect watermelon," Rehbein said.
"When you're in the supermarket or greengrocer, the first thing you can do is the 'tap test.' If you tap your knuckles on the watermelon, it should always make a hollow sound. So you know it will be crisp. If you tap it and it doesn't make a dull sound, then it's nice."
"The other thing you should be looking out for is a shadow or a blush. Some people might pass up these watermelons, thinking it's a bruise but it's really a sign that the watermelon is perfect for eating. It should have a shadow, blush or bloom on the outside of the fruit, a sunburn, yellow blush. That means it's fresh and clean."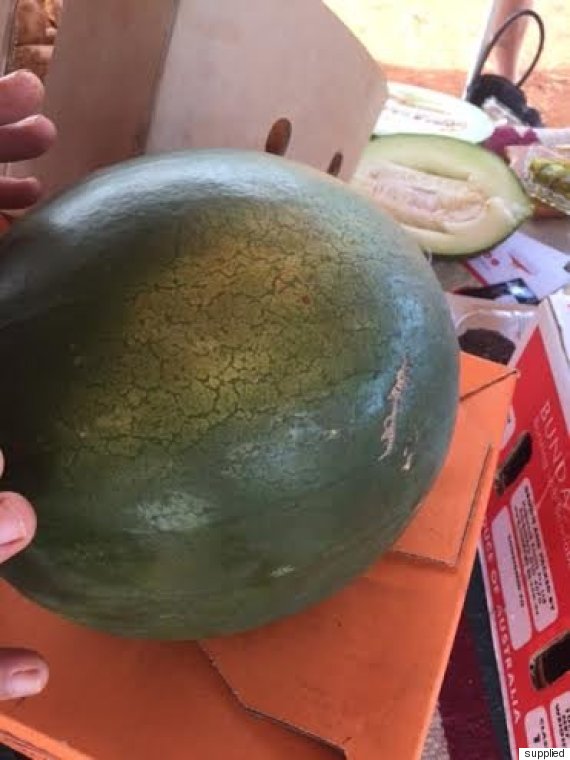 Look for the shadow or blush on your watermelon. Picture Supplied
"In Australia,the prime time for watermelons is November and December when they're beautiful and fresh and everybody wants to be kept cool. It's the perfect kick-start to summer,"Rehbein said.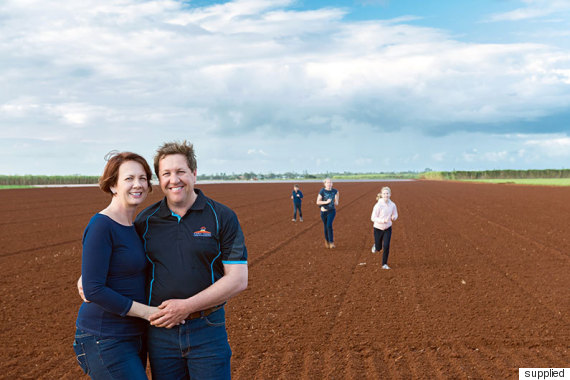 Anthony and Kate Rehbein with kids on the Hummock farm, Bunderberg. Picture supplied
Huffington Post Australia was sent to Bunderberg courtesy of Bunderberg North Burnett Tourism