If you're not already totally Star Wars-ed out with all the movie trailers and newspaper ads and magazine articles and interview clips and bus posters and toys and games and every other branded product under the sun promoting the release of the seventh movie in the epic space series and actually want MORE Jedi stuff in your life, then have we got some news for you.
Google has (belatedly) come to the party, with a new plug-in letting you "awaken the force within" -- basically, to bring Star Wars into every facet of your online life.
Once you choose either the light side or the dark side on this website, your entire Google-based online life will change; the main Google background will change, volume and progress bar on Youtube will turn into either red or blue lightsabers, and your location on Google Maps will change from the regular old boring blue pin into a TIE fighter or an X-Wing ship.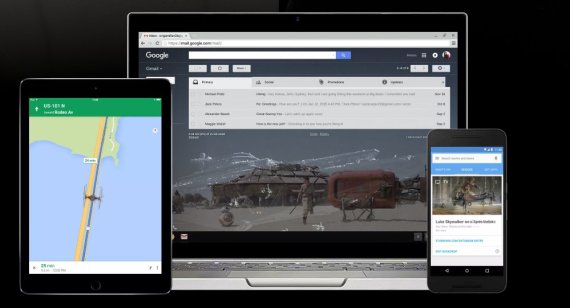 Other Google products that will change include Android Wear, Chrome, Chromecast, Gmail, Google Calendar, Google Now, Google Search, Google Translate and Waze.
Google Calendar will also automatically import "Star Wars events" in, "so you can keep up with the big events".
The changes will show up on Android, iPhone, iPad, Mac, Windows and Chromebook, but some of the features only appear on desktop.
Need this in your life? Click here for more.