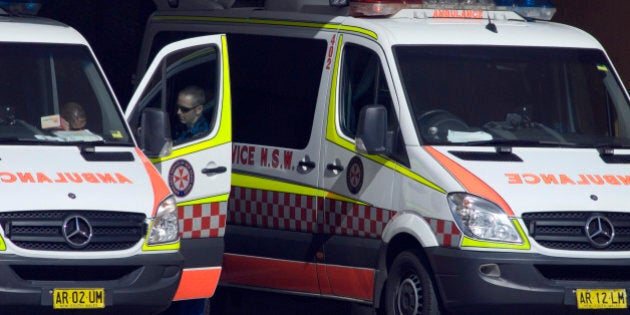 More than half a million alcohol-affected patients are turning up at the nation's emergency departments each year and are causing more disruption than those on the drug ice, new research finds.
The Australian College for Emergency Medicine (ACEM) research found each year that more than 500,000 patients, or 8.3 percent of all those presenting at emergency departments, were affected by alcohol.
The research, which screened 9,600 patients at eight hospitals in Australia and New Zealand in December, also found those affected by alcohol were more likely to "require urgent resuscitation and arrive by ambulance and with police".
It found one in twelve of all presentations were alcohol related.
"That equates to more than half a million alcohol-related patients attending EDs every year across Australia and New Zealand," Associate Professor Diana Egerton-Warburton said.
Egerton-Warburton said the research confirmed alcohol was having a huge impact on emergency departments.
"One drunk person can disrupt an entire ED. They are often violent and aggressive, make staff feel unsafe and impact negatively on the care of other patients," Egerton-Warbuton said.
"The sheer volume of alcohol-affected patients means they disrupt EDs more than patients affected by ice."
"We looked at people who were perhaps hit by a drunk driver, or a child suffering neglect because of their parents' alcohol use," she added.
The full ACEM report is due for release on Wednesday.
In the wake of the findings, ACEM wants the federal government to crack down on the availability of alcohol.
"The measures included in the NSW lockout laws – particularly early closure – have demonstrated beyond doubt that when you reduce availability, you reduce harm," Egerton-Warburton said.
"Other jurisdictions should follow NSW and now Queensland in introducing early closing times and reducing the availability of alcohol. Policy makers have the power to reduce the tide of human tragedy from alcohol harm."
The ACEM research comes after a report earlier this month found the controversial laws were working to reduce admissions at Sydney's St Vincent hospital.
St Vincent emergency department head, Gordian Fulde, told HuffPost Australia at the time that the tough laws meant fewer "totally out of control drunk" people were out on the footpath late at night.
The reforms, brought in by former NSW Premier Barry O'Farrell, have been controversial, with claims they have hurt the city's hospitality sector and may have pushed late-night violence into other suburbs.