Climate change has created an unsustainable amount of carbon dioxide in our atmosphere forming a 'man made plague' under our oceans, which is slowly killing off our coral reefs.
This, according to coral reef scientists as explained by Ryan Duffy in this new episode of the HuffPost original series Now What.
Because of rising water temperatures we're now looking at the third global coral bleaching, which could be the biggest coral die off in history.
"When the corals die the reef falls apart, there's no more structure or habitat for all of the other thousands of species that live on a coral reef, said Cynthia Hunter, Director of Marine Option Program based in Hawaii.
"And there goes the base of the food chain, there goes coastal protection, there goes the fisheries and there goes the biodiversity of this planet."
Although scientists can all agree there is a problem, they're struggling over how to best solve it.
One scientist in Hawaii, Dr Ruth Gates, has come up with a way to mitigate the effects of climate change on our coral reefs.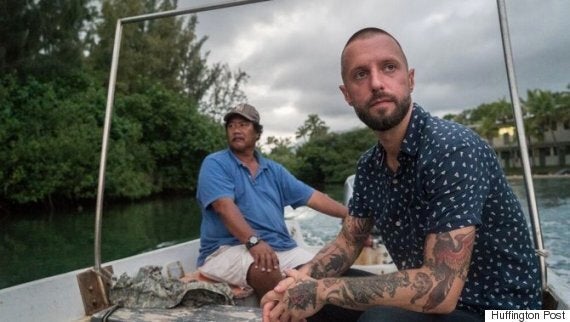 Host of the HuffPost Original series, Now What, Ryan Duffy.
By looking at the comparative strength of surveying corals, Dr Gates is breeding the strongest organisms to withstand even hotter temperatures and then breeding them into what she calls "super coral".
But it's been rebuffed by some scientists as human assisted evolution. Something Dr Gates firmly rejects.
"I wish we didn't have to do this project... but we are here, we are at a place where there are very prominent coral reef scientists saying that reefs will be fundamentally altered and massively degraded by 2050, said Dr Gates.
"And if we don't do something I think that's irresponsible. "
Now What with Ryan Duffy is a HuffPost Original series looking at the most creative solutions to the world's biggest problems.
To see more from documentary-series head over here.