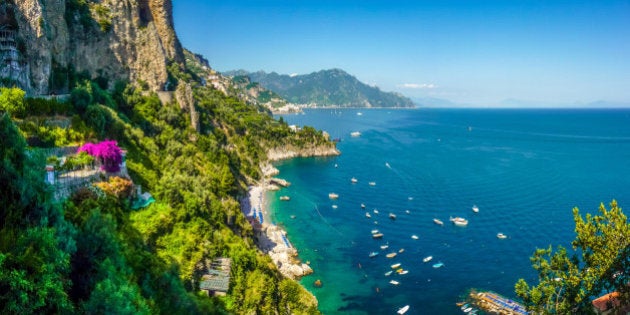 Gone are the days of scanning a dusty Lonely Planet guide for holiday inspiration -- especially when it comes to your honeymoon.
To think we once trusted a catalogue to tell us what type of ocean view we'd get -- now all you have to do is search the hashtag of the hotel you're looking for before being inundated with past holiday makers' happy snaps.
And among the frantic craziness that is wedding planning, searching for your honeymoon destination with the scroll of your fingertips is far more preferable than physically having to visit a travel agent.
After all, there really is only a few requirements a couple looks for -- a resort that's child-free, a bed that resembles something of a cloud and a poolside bar that stocks a decent drop of (chilled) white wine.
So, to give us regular mortals a head start on the search, these are the honeymoon destinations of celebrities from around the world.
After an Australian engagement, it seemed fitting Whitney Port stuck to this side of the world for her honeymoon in Fiji at the Royal Davui Island Resort.
Following their wedding ceremony in Bali, Jennifer Hawkins and Jake Wall chose Uluwatu as their place of relaxation.
Only the best for Kim Kardashian West. The pair headed to the 5-star private resort, Casa Aramara in Punta Mita, Mexico, owned by her friend Joe Francis.
Everybody's favourite couple Chrissy Teigen and John Legend married in Italy's Lake Como and went on to honeymoon in Portofino followed by Capri.
Being the trendsetter she is, Solange Knowles chose Trancoso, Brazil as her honeymoon destination with husband Alan Ferguson.