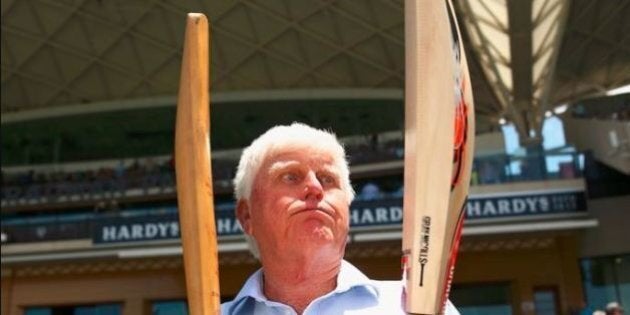 Yesterday was all about cricket balls. Today we need to talk about bats.
An astonishing image did the rounds of social media and beyond yesterday. The image featured South African batting great Barry Richards comparing his old bat to the one used today by David Warner.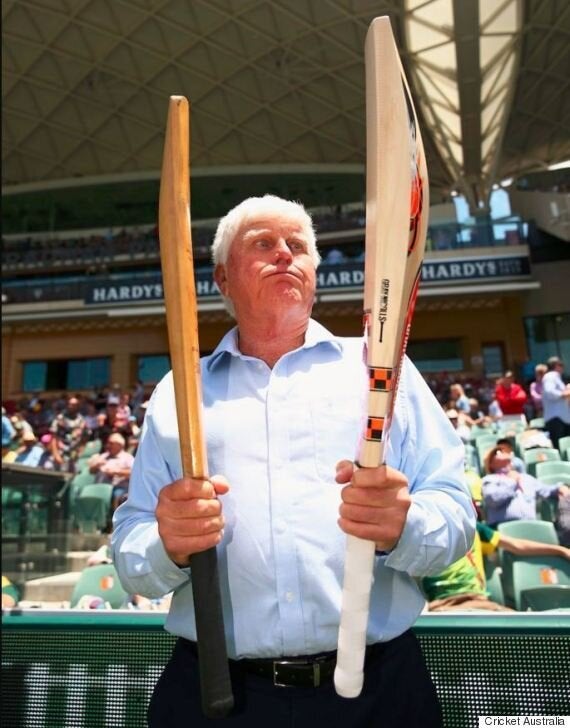 It's toothpicks versus tree trunks, isn't it?
In truth the image is a little deceptive. Cricket bats are still often weighed in Imperial measurements, and on that scale, Warner's bat is just three ounces heavier. That translates to a tick under 100 grams. But his bat is significantly more powerful than the old-fashioned blade wielded by Richards and his contemporaries.
There are two reasons for that. One is the pronounced bulge you can see behind the sweet spot on the face of the bat. The other, according to a story on ESPNCricinfo yesterday, is that manufacturers apparently dry out the willow to create a springier surface and a far larger "sweet spot".
But cricket authorities are worried about the new breed of bats. The World Cricket Committee issued a statement overnight saying the following:
"The MCC World Cricket committee discussed the balance of the game and whether there needs to be a limit to the size of cricket bats – notably the edges and overall depth. The committee is concerned that the dimensions of bats and the improvement in their quality has begun to distort the game…"
The MCC went on to say it recognises other factors such as boundary sizes, player fitness, shot selection, quality of pitches and behaviour of the balls also play a part. But the committee resolved to do what committees generally resolve, which is to commission a report. To wit:
"It was decided that further game-wide consultation is needed and has commissioned a report to be written and brought back to the committee for its next meeting, at Lord's, in July 2016."
The MCC has some other big issues on its plate. It's worried that home ground advantage is becoming too much of a thing in Test cricket, and seeks to stop the preparation of pitches doctored to suit the home team. Good luck with that one, guys.
The DRS system and cricket's Olympic future are also being discussed.
Back in Adelaide yesterday, Barry Richards said he was worried about injuries to fielders caused by today's super powerful bats. Such calls should be, and are, taken seriously after the death of Phillip Hughes a year ago this week. While Hughes was killed by a ball delivered in the 130 km/h range, balls can travel even faster when struck by the bat.
That's no ordinary bat on the left, by the way. It's the weapon Richards employed to smash 325 in a day for South Australia against Western Australia in a day in 1970. That innings was against a world class bowling attack too, which featured none other than a young Dennis Lillee.
Seems like those old bats weren't exactly feeble when employed by a skilled practitioner. But you can only wonder what Richards and his namesake of the Viv variety would have done with Davy Warner's truncheon.