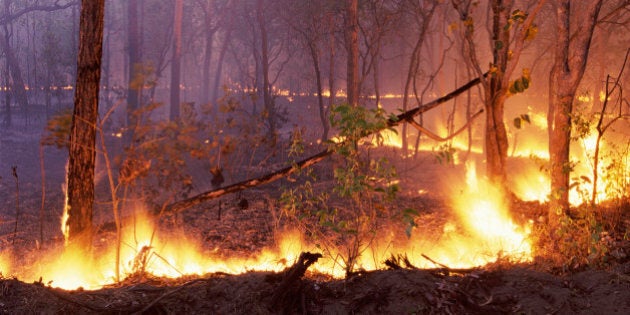 There's no doubting Australia's bushfire season has started earlier than in recent memory.
With December usually the month to start watching for a blaze on the horizon, the outbreak of major bushfires on Perth's south coast and in Adelaide's north-east herald a dangerous season.
"It's pretty concerning that it is so early," Wardell-Johnson told HuffPost Australia.
"I think it's going to get very bad ... I think we need to be prepared for increasing severity.
"Victoria will undoubtedly come into play and Tasmania -- all of southern Australia is facing a severe fire season."
Fires that started near Esperance on the south coast of Perth burned for more than a week and claimed four lives, including local farmer Kym Curnow and three European backpackers.
The blaze also burned through over 100,000 hectares of land, destroying homes, crops, and livestock in its path.
In South Australia, two people were killed after fire ripped through the Pinery region to the north-east of Adelaide.
In all, 87 homes were destroyed in the fire.
Many others, including firefighters battling the blaze, were taken to hospital with burns or injured. Several people remain in a critical condition.