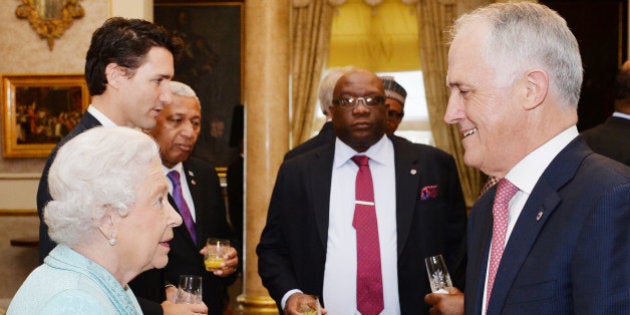 Prime Minister Malcolm Turnbull put aside his republic ambitions when he greeted Queen Elizabeth II at the Commonwealth leaders' meeting in Malta on Friday.
Prime Minister Turnbull met the Queen at a luncheon for new Commonwealth leaders hosted by her at the San Anton Palace, where 50 other Commonwealth leaders for the official CHOGM photograph.
Mr Turnbull was once chairman of Australia's republican movement, when it failed during the 1999 republic referendum. At the time, he said then-prime minister John Howard had broken "the nation's hearts".
Turnbull, however, said the republican issue was not on cabinet's agenda when he became Prime Minister in September.
"My own view for what it is worth ... is that the next occasion for the republic referendum to come up is going to be after the end of the Queen's reign," he said at the time.
The prime minister flies from Malta to Paris on Sunday for key talks to reach a global agreement on tackling climate change.