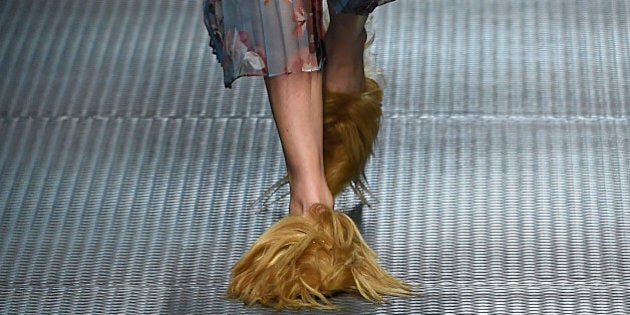 If you've been waiting to buy Gucci's goat hair slippers from the moment they debuted on the runway at Milan Fashion Week, you're in luck.
If you've got a cool $2,066 AUD to your name and don't plan on walking anywhere, that is.
Internet commentators suspected Alessandro Michele was having a big ol' laugh at fashion's expense when he sent the shoes down the runway in his debut Gucci collection back in February.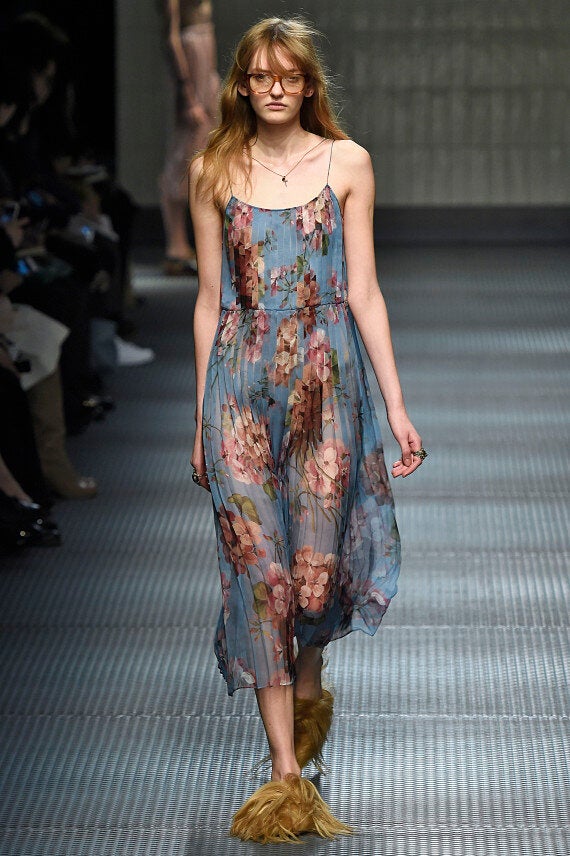 Now it seems he's got Net-A-Porter in on the joke. The online retailer is stocking the slippers, labelling them "one of the most talked-about designs from Alessandro Michele's debut runway collection". Net-A-Porter also claims you can "wear them with floaty skirts and dresses, or keep it casual in jeans" which suggests they expect people will wear them out of the house.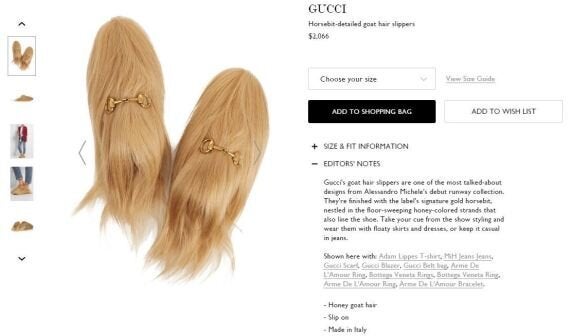 Could this trend actually take off? Is it possible that on top of being The Year Donald Trump Ran For President, 2015 will also be Year Of The Hair Shoe? Seeing as size 38 is already sold out on Net-A-Porter and the remaining sizes are in 'low stock' it would appear so. No word yet on who actually purchased the shoes, but if you are the proud owner of $2,066 Gucci Goat Hair Slippers, please get in touch. We have some questions.
For those of you keen to join the movement but not completely sold on the $2,066 price tag, these $30 Chewbacca slippers have got you covered.