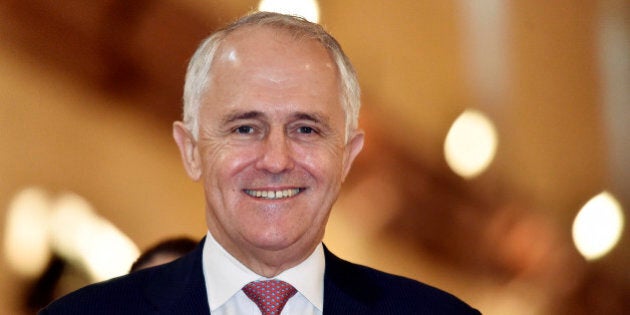 John Howard didn't ratify it. Kevin Rudd signed it. Tony Abbott undermined it and now Malcolm Turnbull has confirmed we're on board for another round.
Australian prime minsters have a love/hate relationship with the Kyoto Protocol -- a 1992 agreement stating global warming is man made, and all signed nations must reduce greenhouse gas emissions through a target system.
At the Conference of the Parties 21 (COP21) in Paris, Turnbull confirmed Australia would ratify the second section of the protocol -- which carries through to 2020.
"We firmly believe that it is innovation and technology which will enable us both to drive stronger economic growth and a cleaner environment," Turnbull said.
The protocol locks in Australia to meet a 5 percent emissions reduction target by 2020.
Greens Deputy Leader Senator Larissa Waters said Australia should be doing more to end the use of coal-fired power and switch to renewable energy.
"Trumpeting ratifying 'Kyoto two' rings hollow when both the 2020 and 2030 targets set by Abbott and kept by Turnbull utterly ignore the science, and would see Australia miss out on the economic profitability from transitioning to a clean energy future," Waters told reporters in Paris.