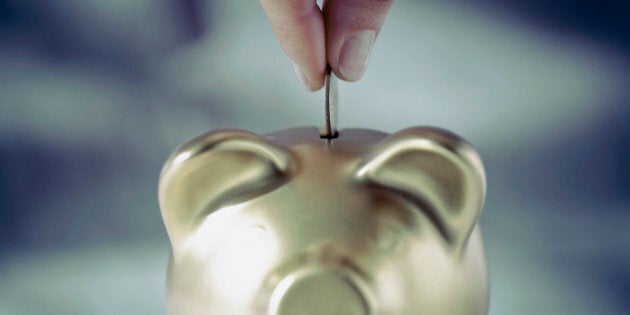 So you're thinking of investing but you're not quite sure if you're ready. Whether you've finally got some extra cash now that the kids have left home or you simply want to get a foot into the property market, investing can be a fantastic way to make cash in the long term. However, it's not something to enter into lightly so we've done the research to help you manage your money like a pro.
You know what you want to achieve
When it comes to investing, the consequences of not doing your homework are far more painful than an afternoon detention. CEO of Metropole Property Strategists, Michael Yardney, says you need a solid investment strategy as well as a financial strategy, and you need to know the market you are looking to invest in, inside out.
"You need to know what you want - is it money, wealth, financial freedom? It's usually not property, but property is the vehicle," Yardney told The Huffington Post Australia.
The more research and planning you do before investing both reduces your risks and the stress associated - not to mention saving you time in the long run.
Making a financial plan is crucial if you're considering investing. It's important to assess your goals, risk tolerance, debts and savings, either by yourself or with a financial professional.
"It's important to get a finance pre-approval from a finance broker to give you an idea of what your budget is, but don't allow them to advise you where or what to buy," Yardney said.
Experts recommend 3-6 months worth of expenses saved so you can finance your debts if you are unable to work or lose your job. Taking out equity on a current mortgage can be a fantastic way to finance your investment, but make sure you're in a position to ride out highs and lows of the market to come out on top.
Compulsively checking the stock market on a Sunday or fretting over rental returns is neither healthy nor helpful - you need to remember that investing is not a quick fix. Having realistic expectations about your returns is crucial if you want your investments to be successful over the long term.
Yarney says that the most common mistake people make when looking to invest in property is buying emotionally.
"People like to buy in their own backyard, their comfort zone. That's the way to buy your home, not your investment," he told HuffPost Australia.
Deals may take longer than you expect and stocks might drop just after you've bought them, but if you've done your research and consulted the experts the chances are you'll be rewarded - just be patient.
You are across the markets
Stocks are known to rise like the staircase and fall like the elevator, and housing bubbles are known to pop. Depending on where you're at with your investment, this can be awesome or awful - it's about knowing when the right time to act is and not hesitating. However, property expert Chris Grey admits that you're never going to know everything, so whilst learning and due diligence is important, at some point you've got to jump in.
"It's all about time in the market, rather than timing the market. Not even the experts can accurately predict the ups and downs. Key points to remember is 1) buy only when you can afford to buy and (2) when you can hold on for the short to medium term," he said.
Seeking advice from a trusted financial professional can be a great way to ensure that you're not making a rookie error.
"If you're the smartest person on your team, you're in trouble. Be prepared to pay for advice - it's much cheaper than learning from your mistakes," Yardney said.
For financial advice tailored to you and your needs go to a bank that treats you like a person, not a number. Go to Bendigo Bank.