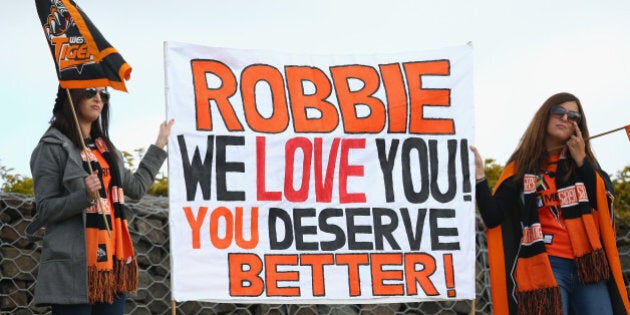 It's been a farce from start to finish.
If you don't really follow the NRL or have been in summer sports mode, here's a really quick precis of the Robbie Farah/Wests Tigers saga:
Club gets new coach at start of 2015. His name is Jason Taylor and he was once thrown out of the cricket at the SCG for beer-related boofheadery.
Taylor steers Tigers to equal last ladder position in 2015, narrowly avoiding wooden spoon on percentages.
At end of 2015 season, Tigers tell long-serving skipper Robbie Farah that he's no longer wanted, that he's free to negotiate with rival clubs and that he'll play reserve grade if he sticks around in 2016.
Tigers buy player to fill Farah's position. Farah seeks employment elsewhere. Quest is unsuccessful.
Club backflips. News Corp today reports that the Tigers will announce any moment now that Farah will play out his NRL career at Wests Tigers.
That means Wests Tigers will now pay Farah his $1.9 million contract money for seasons 2016 and 2017.
There are even reports that Wests Tigers will officially apologise to fans and members for the whole debacle, though there is unlikely to be an apology to Farah.
So basically, we're back where we started, minus a whole bunch of goodwill and newsprint.
So what does it all mean? What have we learned here?
Well, on one level this has been a standoff between a headstrong captain and a coach who wants to instill certain principles in a young playing group. Coach Taylor wants to run things his way, as is his right. In fact it's more than his right. It's his job.
For Taylor, Farah was a great big speed bump. Everyone knows Farah has long called the shots at the Tigers. He's a smart bloke, Robbie. Got an economics degree from the University of Sydney and first class honours from the University of Don't-Screw-With-Me.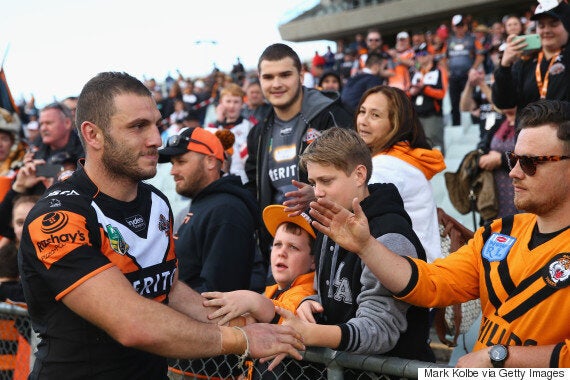 Guess who's back? Back again.
The solution? Get rid of him. But it was a dumb solution because the Tigers couldn't afford it. Somehow, though they've made the finals just three times in 16 seasons (which is easily the NRL's worst record), the Tigers have salary cap strains.
The Tigers would have done better to remove the captaincy from Farah and see how that played out. But you sense the club wanted to make a great big bold statement, and here you sense the influence of club chair Marina Go.
A highly rated media executive, Go is one of those people who litter their daily pronouncements with that eclectic tongue spoken in boardrooms across the globe known as "Managementese".
"In our strategic pillar we have spoken of the need to unite," Go said in August as the Farah drama unfolded. The guys who translated the hieroglyphs on Egyptian tombs are yet to work out what a "strategic pillar" is.
But Go did speak some sense in that story. Pressed by journalist Adrian Proszenko, she admitted: "You'd have to say in the scheme of the big picture and what we need to build for the future, there's a sentiment that no, he doesn't [fit the club culture]."
Go and Taylor have the right idea. Even the staunchest Farah supporters -- and this reporter is one -- concede that the club is a mess and needs rebuilding. Financially, culturally and on the playing field, the Wests Tigers are by any objective measure a mostly unsuccessful entity.
And yes, that assessment includes the 2005 premiership, which is a distant memory for fans now. In fact, the club's failure to build on the unexpected success of 2005 is a prime example of everything that's wrong with it.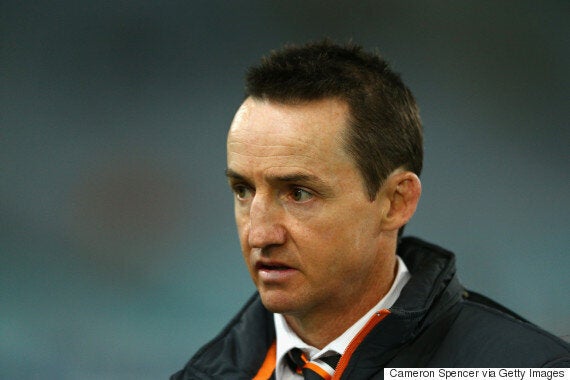 C'mon, JT. It's time to turn that frown upside down
Ask any Tigers fan whether they'd rather keep dining out on the memories of 2005 for the rest of their lives, or whether they'd prefer to start each season with genuine belief that their strong, well-run club could make a serious run at the title.
That's what the Tigers board and coach are trying to make happen. That's the upshot of the cultural change they speak of. The problem is they chose the wrong way to instigate change. Media executives fire editors all the time. You can't do that in sport, or not lightly anyway, because fans have an emotional connection.
Headstrong or not, Farah is still the club's best player and a crowd favourite. Go showed her sporting naivete in underestimating all that. But to use a classic idiom of business speak, the return of Farah can now be seen as an opportunity, not a problem.
If coach Taylor is half the man manager that all great coaches should be, he should be smart enough to harness Robbie's powers for good. Both he and Robbie have to swallow their pride now. That's their challenge. If they somehow manage to work together, they might save more than their own reputations. They might just save a club.