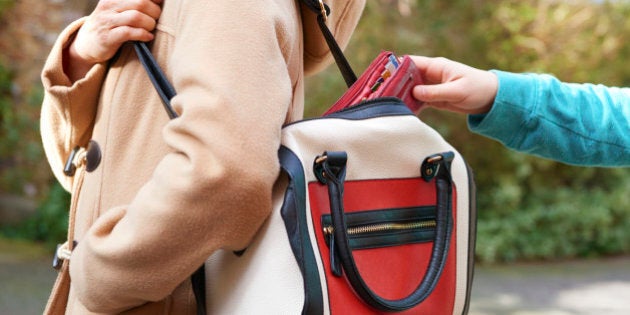 Ah, holidays. Full of sunny days, salty hair, sticky fingers and sunsets.
But when you're planning your getaway to Bali or Thailand, is preventing crime at the top of your to-do list? If not, maybe it should be.
According to new research from Southern Cross Travel Insurance, more than half of Aussie travellers are victims of crime on holiday.
The study found 60 percent of Australians have been exposed to crime on their travels, and 13 percent have avoided popular holiday destinations due to their 'scammy' reputations.
Craig Morrison, CEO of Southern Cross Travel Insurance, said the relaxation associated with holidays make people more vulnerable to crime.
"For the large majority of Aussies who travel, holidays are an opportunity to experience new cultures, have fun and unwind. As the research shows, crime can and does happen on holiday, a time when too many let their guard down," he said.
However, Jennie Small, Senior Lecturer in Tourist Behaviour at the University of Technology Business School, said while this issue is definitely a concern, a lot of the so called 'crimes' -- such as getting in an unlicenced taxi or being shortchanged at the market -- are just a part of the experience.
"I think perhaps people are just being a little but precious and don't realise this is just the nature of travel," she said.
According to the report, Indonesia is the prime hot-spot for tourist crime, followed by Thailand, the United States, Hong Kong, China and Fiji.
It also found travellers most commonly experience theft, dishonesty and untrustworthy services such as unlicenced taxis, dodgy currency conversion or bankcard fraud.
Small said crime rates are increasing for a wide range of reasons; overcrowded tourist areas mean there are more potential victims, people are travelling to less developed countries where incomes are low, and people regularly wander around with expensive items like cameras and phones on full display.
She also said the shifting nature of travel means people see holidays as an extension of real life, rather than a different, dangerous adventure.
"Travel used to require a lot of effort, and now people can make a booking so easily, which means travel has become more part of the everyday, it's not seen as something different and dangerous," she said.
"They see it as life at home but in Bali, without acknowledging the different culture, different lifestyle, discrepancies in wealth."
So how can you avoid finding yourself in the middle of Bangkok sans passport and cash?
Morrison recommends carrying a travel money belt instead of a backpack so you'll be less of a target for pickpockets, leaving behind any expensive items that attract attention and exercising the same caution you would at home.
He also suggests being mindful of distractions -- such as kids trying to sell items or people telling you there's something in your hair or on your top -- and where you leave your items, especially your passport.