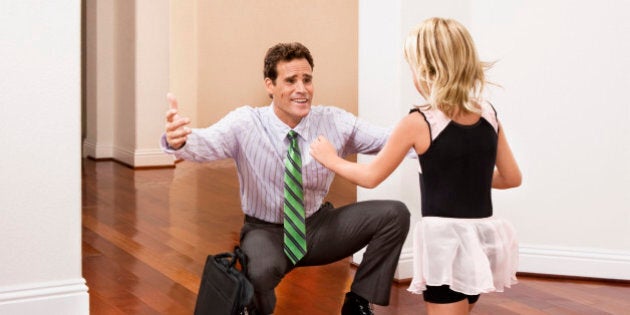 While the 9am-5pm working day has become a thing of the past, many of us are working even longer hours -- partly due to technology, making it impossible for us to switch off.
Research has shown that managers can't tell the difference between staff that worked 80 hours in the week and those that simply pretended to.
The study by Harvard Business Review also revealed a culture of long hours in the workplace drained an employee's personal life, resulting in heightened levels of stress and lower productivity levels.
All this resulted in a higher probability they wouldn't remain at the organisation for very long.
Fiona Hitchiner from SeventeenHundred, a work-life specialist told The Huffington Post Australia all workplaces needed to adopt a 'Go Home On Time Day'.
"I'm really urging employers to adopt Go Home On Time Day to look at just how long their employees are spending at work, and to ensure that managers are doing their part to preserve the work-life effectiveness," Hitchiner said.
"The best organisations are literally pushing employees out the door to stop them from overworking."
"The 9am-5pm working day was historically developed in the industrial age and today the blur between work and life has diminished. We're sometimes working from 7am-3pm and the way we work is changing.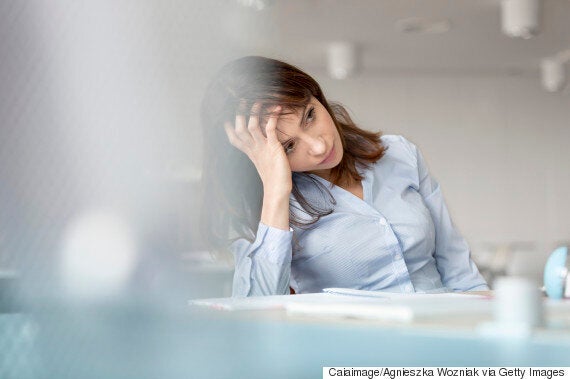 She said technology was helping us connect but hindering work/life effectiveness.
"We're so used to being connected but there are big problems when you're not being present in the moment," she said.
"Some big organisations in the U.S. are now turning off email access on employees' phones, so they're actively encouraging people not to check phones when they're not in the workplace.
"You could always give your workplace your personal numbers so if there's an emergency they can contact you. Or some people choose to have two phones, one for work and one for personal use. That way, when you're not working, you can actually leave your work phone at home while you go about enjoying your life."
In many workplaces there's still a continual conflict between the desire for flexible work and a culture that dictates individuals need to work long hours to be successful.
"It's important that people have time to focus on other areas of their life so they can be the best version of themselves at work -- this means they are happier, healthier and more committed and engaged."
"It's about setting your own boundaries and being clear about what your expectations are at work.
"For example, if you work part time, you can check emails a certain number of times but not every five minutes.
"Employers also need to help people set boundaries and let them know it's okay not to be on call at all times. The most important thing is to recognise that we are all human, we all have lives outside of work with responsibilities and interests that have nothing to do with work."