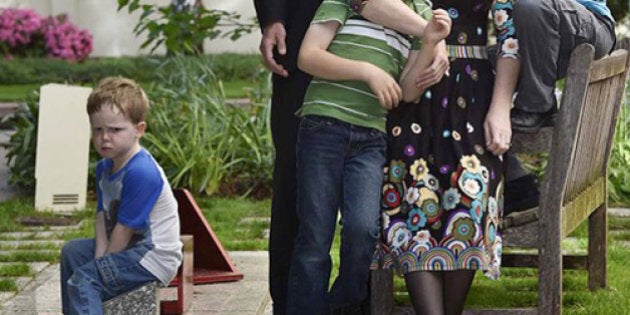 As Christmas approaches, it is a rare time when Australians turn to the postal system and send physical cards to friends, family and loved ones. Some go the traditional Santa and reindeer card, others go for a more secular "holiday greetings" route, while some take on a funny, personalised design of their own.
Labor MP Andrew Leigh has shown off his Christmas card for 2015 and while not particularly festive in of itself, it is something to behold.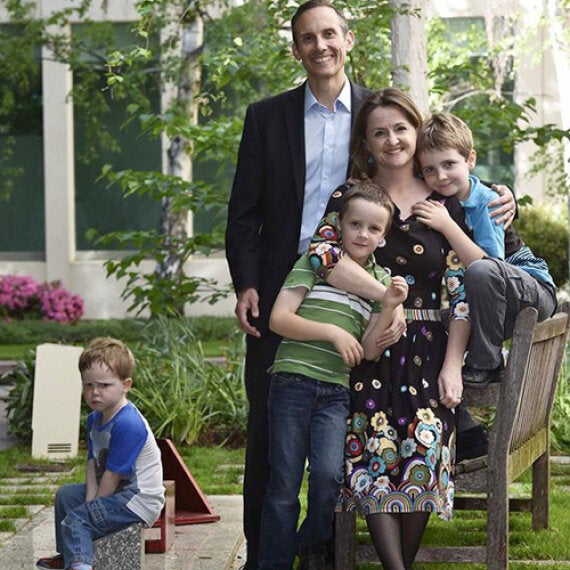 We've got Leigh himself standing as his wife leans on a wooden bench, arms around her two boys. Lovely. But, who's that little bloke on the left of the photo, looking none too pleased about things?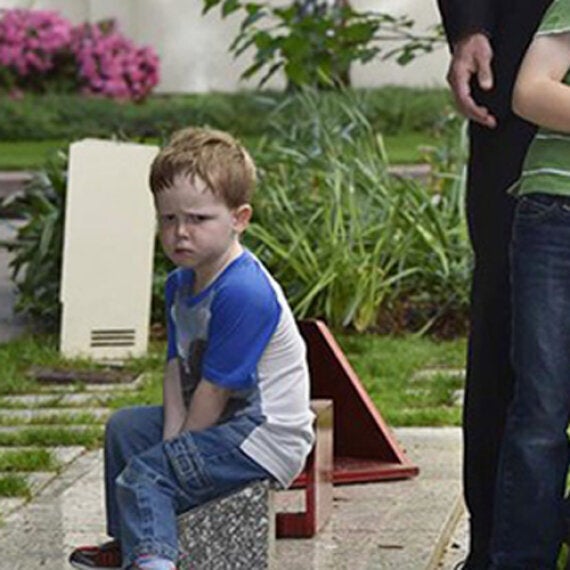 That's Leigh's third son, three years old. He doesn't seem too happy about being forced into a pleasant family pose -- same as all of us at this time of the year, a season of family gatherings and forced happy snaps as mum coaxes everyone to "say cheese!"