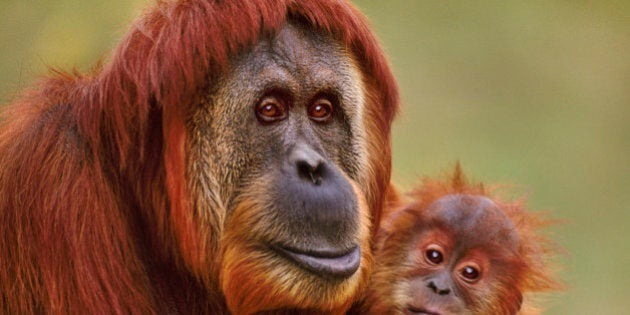 The devastating effects of deforestation resulting from industries such as palm oil plantations is the subject of a new documentary by Oscar-winning film maker Charles Ferguson.
The film, "Time To Choose", examines the climate-change crisis from a variety of angles, including the devastating effects that industry has on ecosystems in places such as Indonesia's Sumatra.
The Huffington Post streamed the film to coincide with the UN climate-change conference in Paris.
"When land is deforested for palm-oil plantations, orangutans lose their habitat," notes a narrator in a clip from the latest film by Oscar-winner Charles Ferguson.
"When they attempt to return, the adults are shot and killed."
The film also highlights the actions of humanitarians such as Ian Singleton, whose Sumatran Orangutan Conservation Program has rescued hundreds of orangutans, rehabilitated them and released them back into the wild.
"Time To Choose" debuted at the Telluride Film Festival in September, and was screened at two special events in Paris during the UN climate-change conference.