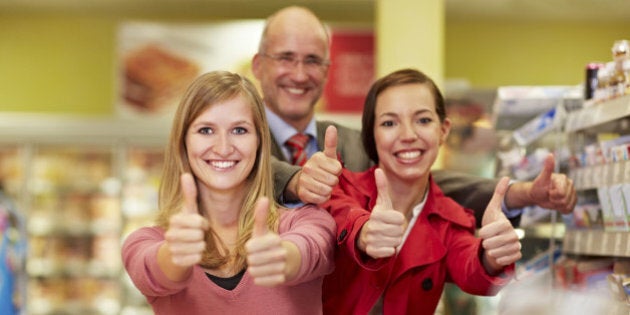 Bricks and mortar retail store owners need to do all they can to avoid long customer queues for Christmas shoppers, beef up their gift wrapping service and slap on a huge smile to win over consumers, new research reveals.
Findings by American Express Christmas Pain Points Survey show only 5 percent will do all their shopping online and 72 percent would like to see the product in person -- great news for shop owners.
But 77 percent of Australians list Christmas crowds as a key deterrent to shopping in-store, 56 percent of shoppers say they would leave a product behind if the checkout line is too long and 39 percent will change their mind on an item if the price is different at the checkout.
The Top 5 Christmas Shopping Considerations:

1. Tailored services like gift wrapping, personal shopping and custom ordering

2. The latest and most cutting-edge trends and products

3. Ability to earn reward points or use discount vouchers

4. Friendly and old-fashioned service, the personal touch

5. Convenience
Customer service remained a top priority for consumers with 32 percent saying they appreciated the personal service and advice they received in store and 68 percent stating they would not make a purchase if the sales assistant was rude to them.
Of those surveyed, 43.3 percent like to support their local stores and retailers and more than half (51.5 percent) like to receive the item immediately.
Store owners may also need to revisit their operating hours as 21 percent would be prevented from shopping in-store this Christmas because opening hours didn't suit their needs.
"When it comes to small businesses -- particularly in retail, research has found that owners will need to work harder than ever to attract customers," said Brian Walker from retail consulting firm Retail Doctor Group.
"On the upside, bricks and mortar shopping is still a major player, with over 78 per cent of people doing at least half of their shopping in store.
"This is a strong result, and one that small to bedium businesses need to harness this month through adhering to consumer demands, in order to maximise their share of wallet."
The AMEX data revealed 35 percent would spend less than $200 on presents this year but new figures from the Australian Retailers Association predicted Australians would fork out $2.8 billion on online shopping during the six weeks from November 15 to December 24.
The ARA said online shopping made up 7.1 percent of total retail spend in Australia, excluding restaurants, cafes and takeaway food.
But this wasn't all bad news for businesses with a retail shopfront as well as online shopping with a 'click and collect' option, said ARA Executive Director Russell Zimmerman.
"We're seeing Australians increasingly use online for the purchase of Christmas gifts, especially as the channel evolves to make it easier for shoppers to receive their goods quickly and in a way that suits them," he said.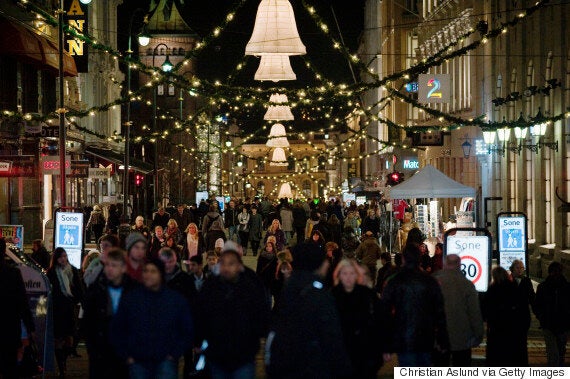 "In fact we see a big incidence of people who may order a product online, go into a store to pick it up, and end up purchasing other products while in-store."
The increasing popularity of same-day delivery options is also making it easier for consumers to shop later for gifts than the traditional peak period of the first two weeks in December.
The ARA also predicted this year would be the biggest year for consumers to shop via mobile with around 25 percent of online transactions to be made on a tablet or smartphone.
Zimmerman said small businesses needed to be prepared for this.
"The number of people doing their Christmas shopping from a mobile or tablet is expected to be the largest ever, and the ARA encourages retailers to ensure they have all the requirements in place to enable shoppers a happy experience, from security measures to back of house IT systems," he said.