Fairfax/Andrew Meares
CANBERRA -- The Special Minister of State Mal Brough has directly contradicted earlier controversial statements about his involvement in the Peter Slipper/James Ashby affair amid growing calls for him to be stood down.
Brough has been the focus of Labor's attack in the second last question time, with the Opposition accusing the Minister of misleading parliament and the Prime Minister Malcolm Turnbull of showing "atrocious leadership" in promoting and not sacking him.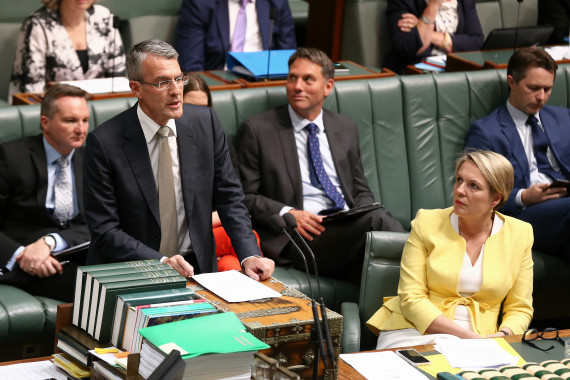 During the session, Labor tried and failed to move a censure motion over the issue, the second attempt of the day. The manager of Opposition business, Tony Burke even tried to raise Turnbull's infamous "Utegate" (or Godwin Grech) scandal of 2009 when he was Opposition Leader.
"The Prime Minister's standards are now even lower than during Utegate!" Burke declared, before being shut down.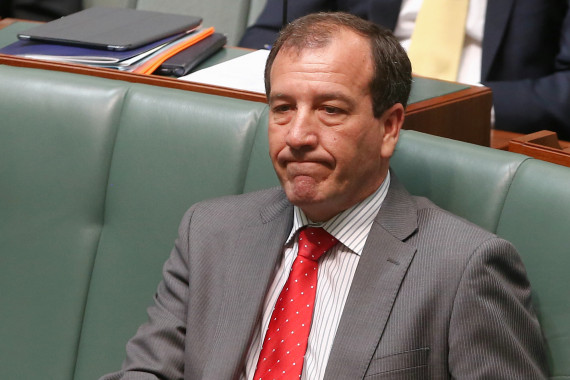 But Minister Brough has spent the day attempting to correct the record on his apparent on air admission last year to procuring the then Speaker's restricted diary from Ashby, with Brough trying to walk back a seemingly definitive statement with another strident response.
During repeated questions by the Shadow Attorney-General Mark Dreyfus, Brough was asked "did you ask James Ashby to procure copies of Peter Slipper's diary for you?" which Dreyfus said was the same question asked by Channel 9's Liz Hayes, the Minister responded "no."
This contradicts Brough's response last year on the program. Although the Minister yesterday questioned what went to air and then backed down after an unedited section of the program was released.
.@MalBrough_MP accused of misleading federal parliament over @60Mins interview. https://t.co/TNkzPZuYee #9News pic.twitter.com/Z2vgs1pBVI

— Nine News Australia (@9NewsAUS) December 1, 2015
The unedited version of the interview reveals only the stumbles of veteran reporter Liz Hayes were removed.
"Um why then also did you um assist, seek well, did you ask James Ashby to procure um copies of Peter Slipper's diary for for you?" Hayes said.
"Yes I did," Brough responded.
"Why did you do that?" Hayes then asked.
"Because I believed Peter Slipper had committed a crime. I believed he was defrauding the Commonwealth," Brough said.
Hayes, herself, is unimpressed.
I don't think @MalBrough_MP had any doubt about the question I was asking. And I don't think his explanation/ clarification fools anyone.

— liz hayes (@thelizhayes) December 2, 2015
But the Prime Minister is not moving to remove his Minister on the current evidence.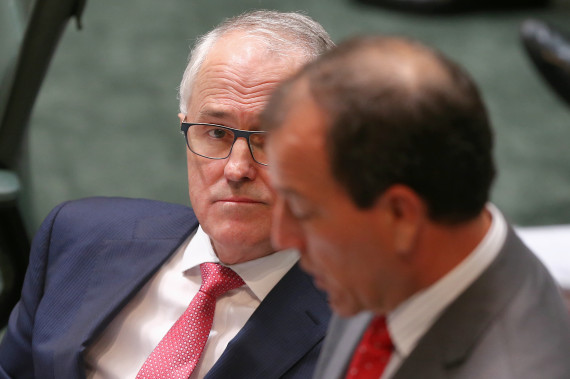 "While I know that the Shadow Attorney-General has a very high opinion of his own powers and judgments, simply asserting that someone has misled the Parliament does not make it so," Turnbull told parliament.
"Guilt or innocence is not determined by public denunciation. Here or anywhere else.
"The Minister has answered the questions put to him."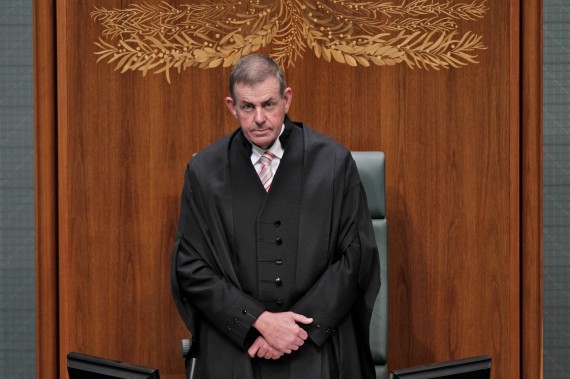 Former Speaker Peter Slipper
However the Slipper diary was procured, it was subsequently leaked to the media amid a sexual harassment case brought by Ashby.
While the Ashby case was thrown out of the federal court, the Australian Federal Police (AFP) have been investigating Brough's 60 Minutes admission.
AFP raids were conducted on his and Ashby's parental homes on the Sunshine Coasts two weeks ago.
The Opposition insists Brough, one of the Turnbull coup plotters, should never have been appointed while he was under an AFP investigation.