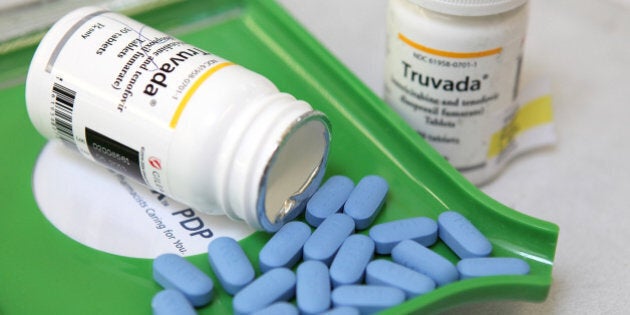 NSW will soon roll out an Australia-leading trial into a promising HIV prevention drug, with the aim of eliminating new infections by 2020.
The pre-exposure prophylaxis treatment, known as PrEP, is available in the U.S. and France and has recorded great success in preventing new HIV infections, with different studies finding the treatment could have an effectiveness rate of upwards of 90 per cent. However, the drug has not been approved by Australia's Therapeutic Goods Administration and is not available under the Pharmaceutical Benefits System.
There are several trials currently operating in Australia and on Tuesday NSW Health Minister Jillian Skinner announced the state would enrol 3700 "high-risk, mostly gay and bisexual men" in a PrEP trial from early 2016.
World AIDS Day was chosen to announce the trial, titled EPIC-NSW (Expanded PrEP Implementation in Communities), which will be steered by researchers from the University of NSW's Kirby Institute.
"New South Wales has a strong track record in the response to HIV, and this trial sets us up to continue the success story," said Professor David Cooper, Director of the Kirby Institute and Principal Investigator on the trial.
"New South Wales Health have committed crucial resources and drawn together key partners... it is this partnership approach that is the principal strength of this trial."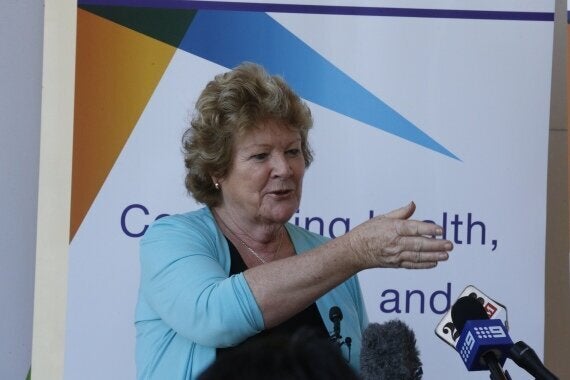 NSW Health Minister Jillian Skinner
EPIC-NSW aims to halve the rate of HIV infections within two years, and Cooper said it is hoped to lead to "the virtual elimination of new HIV infections by 2020."
"PrEP is a game-changing, biomedical strategy for gay and bisexual men to protect themselves from the risk of HIV infection," said Professor Andrew Grulich, head of the HIV Epidemiology and Prevention program at the Kirby Institute.
HIV advocacy group ACON welcomed the news.
"Once again NSW is setting the agenda for what an effective contemporary HIV response looks like," said ACON CEO Nicholas Parkhill.
"We now hope the Federal Government and other state governments embrace policies and programs that will fast track access to PrEP for gay men in their communities."
After Senator Simms' motion passed the Senate on Monday -- and before the NSW trial was announced -- he called on the federal government to do more to promote access to PrEP.
"Today's support for this motion puts increased pressure on the Government to act on this issue," he said.
"The current process for getting PrEP approved by the TGA is moving at a glacial pace. With countries like France and the US providing wide-scale access to this drug, Australians have a right to ask why they are being denied access to this effective HIV prevention tool."
"It is now up to the Government to take steps to see PReP become available. This can be achieved through increased access through trials, as well as implementing reforms to see the TGA prioritise drugs like PReP that will have a positive impact on the community.