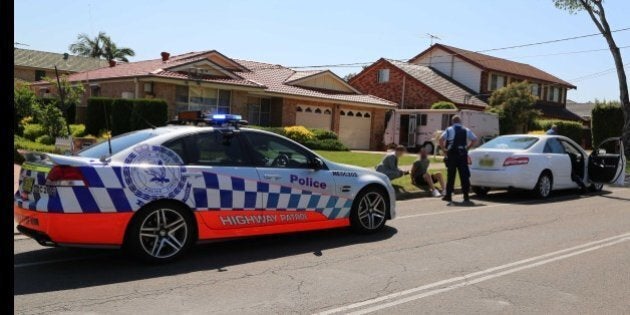 Police have carried out early morning raids targeting several homes in western Sydney, in relation to threats made against a Sydney police station.
Squads of officers from the Middle Eastern Organised Crime Squad, Tactical Operations Unit, other specialist units and local stations arrived around 6am on Wednesday. NSW Police said searches were conducted of several homes -- The Daily Telegraph is reporting homes in Lockwood St, Merrylands and Blaxland St, Yennora -- in relation to firearms prohibition orders.
A police media statement said "extensive searches" were conducted after "a suspected threat to a Sydney police station."
"Nothing of interest was located but MEOCS detectives are continuing their investigation into information about a threat involving a firearm at a greater Sydney police station."
An earlier police statement said "the searches are being conducted under the powers of firearms prohibition orders which were previously served on a number of men linked to the addresses being searched."