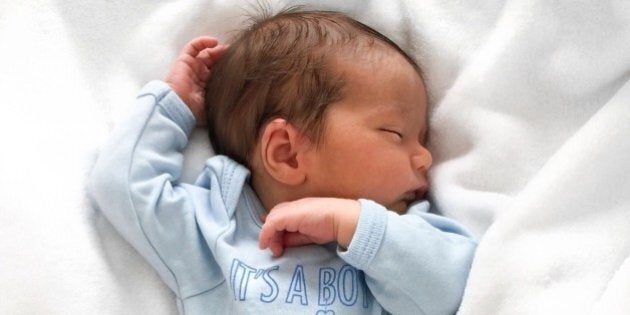 An incestuous father-daughter couple are at odds with Spanish social services after their baby was awarded to the state just hours after its birth.
After taking their incestuous relationship public, father Cris, 36, and his daughter Sara, 18, from the island of Mallorca in Spain, were refused to take their baby home from hospital.
The couple have not broken any laws in Spain, where incestuous adult relationships are legal. The newborn was taken by authorities due to concerns about the father's abusive relationship with his ex-wife, Sara's mother.
Cris, who is also the baby's grandfather, said his ex-wife is jealous of the relationship and is trying to ruin it.
He told local newspaper Crónica Balear: "They tell you that this relationship is not good for the baby. They told us it is immoral and that what we have done is wrong, although on paper they put something else because legally they cannot say they are taking the girl away because it is an immoral relationship.
"We may be father and daughter but she has never seen me as a parent because I am much more like a friend than a father figure... Our relationship started like they all do, with flirting, getting along and then trust."
The father and daughter pair maintain they are in love and should be allowed to keep their child. Prior to giving birth Sara was allegedly told she would have to put the baby up for adoption or raise it alone in a centre. Just hours after the birth the baby was taken.
The 18-year-old told the newspaper: "My relationship may be unusual but it would be worse for a child to be given up for adoption or grow up in a centre.
"When I got pregnant, I knew I wanted to keep it."