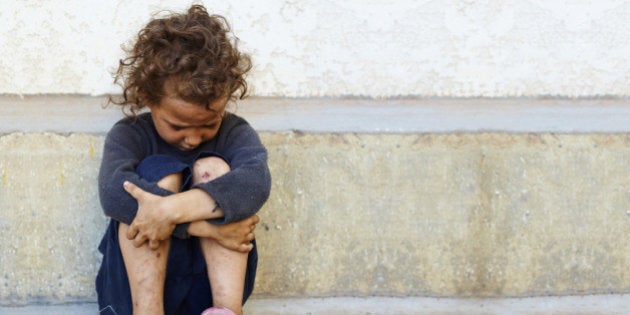 New research from the Salvation Army shows that for many Australian families, Christmas may not be a time for presents, carols, and joy.
The survey, undertaken by Roy Morgan Research under commission from the charity, indicates almost three million people know at least five families who will experience poverty at Christmas time.
"It's heartbreaking that some families have more than enough food to share, while others are skipping meals and are unable to buy their child a Christmas present," Salvation Army Major Bruce Harmer said.
"For some, Christmas is a deeply isolating time. Many of our clients find this time of year extremely difficult because of the huge stress and financial difficulties they are up against."
The survey also shows that nearly 3.7 million people are worried about how they will pay for Christmas.
In partnership with the Kmart Wishing Tree Appeal, the charity will also give out 500,000 gifts.
Sixty per cent of the Salvation Army's clients don't have enough money to purchase a gift for another person at Christmas -- or at any other time of the year, including birthdays.
"This Christmas let's stand by those Aussie families who are doing it tough. By donating $29 to The Salvation Army Christmas Appeal, you can help put a present under the tree and food on the table, bringing hope to where it's needed most," Major Harmer said.
More than 70 per cent of those surveyed said they thought the gap between the rich and the poor was getting bigger, up from 60 percent when the same question was asked in 2011.
And many others (almost 40 per cent of those surveyed) thought they bought too much food at Christmas, creating waste.
This is the first time the charity has commissioned the research, though a spokesman for the Salvos said it would now become yearly.
The survey polled 1,171 people and the results were extrapolated to match 14 million Australians between the ages of 18 and 64.
Of course, as Christmas approaches, a number of other charities are also conducting their own campaigns - including Oxfam's Unwrapped (providing support for people living in poverty overseas), The Smith Family (for children in particular), and UNICEF (support that is medical or education-based).