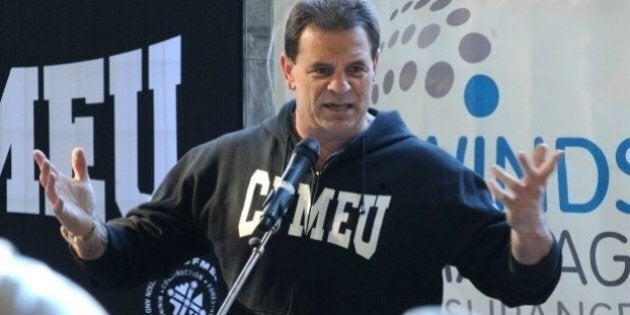 Victorian police have arrested union boss John Setka and deputy Shaun Reardon, charging the Construction, Forestry, Mining and Energy Union pair over allegedly blackmailing a concrete company, Boral.
The CFMEU has a relationship with the Labor party, which has been scrutinised throughout the royal commission into trade unions.
Mr Setka and Mr Reardon are alleged to have harmed the concrete company's business when Boral did not comply with demands to cease supply of concrete to Grocon, an adversary of CFMEU.
The business damage is said to have been caused by a construction boycott of Boral in 2013, allegedly orchestrated by Mr Sekta and Mr Reardon.
Violent clashes notably erupted at a blockade at Grocon's Myer Emporium in 2012 -- when the dispute between the developer and CFMEU was at its peak.
CMFEU national secretary Dave Noonan accused police of "overkill," saying the arrests were unnecessarily conducted in front of the pair's families.
"The CFMEU has cooperated with every request from the Royal Commission and the police could have conducted their business at the office during working hours," Noonan said.
Following the royal commission, police are also investigating Queensland and NSW CFMEU leaders in relation to criminal activity.
Mr Setka and Mr Reardon face Melbourne Magistrate's Court on Monday.
If found guilty of blackmail, they could be sentenced to up to 15 years in jail.