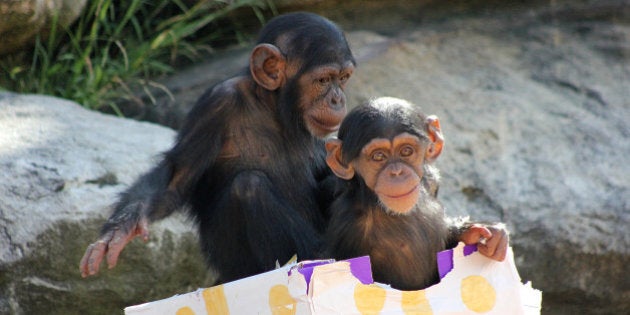 A group of animals from Taronga Zoo have had their Christmas feast early, chowing down on some gift-wrapped fruits and vegetables.
"While Christmas only comes once a year, enrichment is something we incorporate into the lives of our remarkable animals every day," said Primate Keeper, Ben McDonogh.
Young chimpanzees Fumo and Sudi were reportedly as happy to play with the packaging as their treats.
"These enrichment items are a fun surprise, but they also provide the chimps with opportunities to showcase the skills they have developed to be successful survivors in the wild."
A group of eight lemurs also experienced the Christmas cheer.
"Each of the houses had holes cut into the walls, so the lemurs had to move them around and utilise their natural dexterity and problem solving behaviours to get to the food inside," said Primate Keeper, Alison Smith.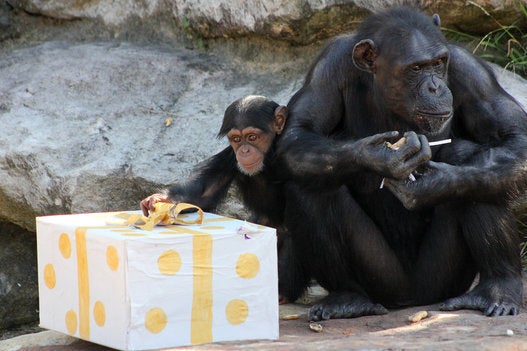 Zoo Animals Open Christmas Treats