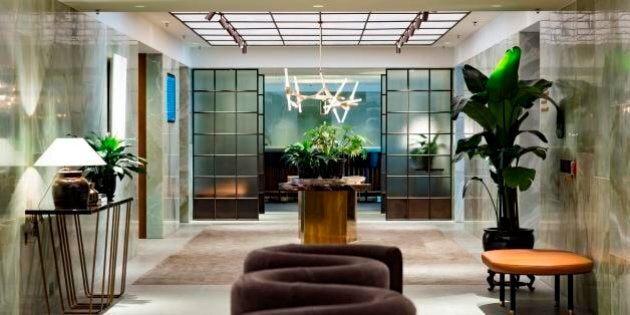 Earlier this year airline Cathay Pacific revealed a highly anticipated new lounge in Hong Kong International Airport.
Designed by Studioilse, the London-based design studio led by Ilse Crawford, who lay claim to the design of some Sergio Rossi stores as well as the look and feel of Cowshed and Aesop, 'The Pier' First Class lounge has created a huge buzz in the design space for its refreshing use of unexpected hues, deeply relaxing atmosphere are exquisite attention to detail.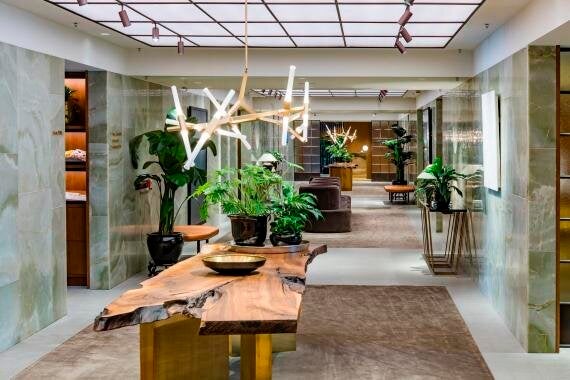 Spanning over 2,000 square metres, the design is based around the concept of a luxurious contemporary apartment to offer guests 'the comfort of a home away from home', though the feel is akin to a luxury hotel.
Wellbeing is the core focus of The Pier First Class lounge, with guests having the option of a relaxing foot, neck and shoulder massage, if it takes their fancy. The Retreat area of the lounge also includes eight private Day Suites so you can nap in transit for as long as needed.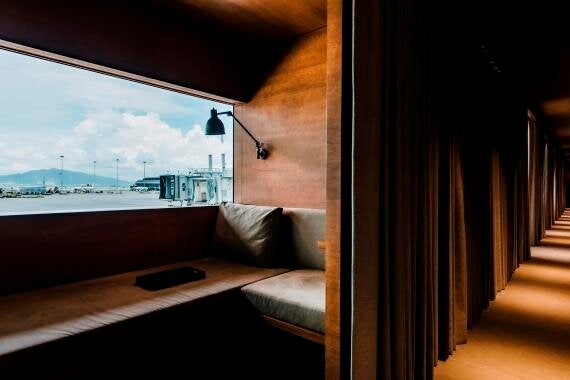 The lounge also boasts 14 large luxury shower rooms stocked with Australian beauty brand Aesop so you can refresh in privacy, and a signature room scent was created specifically for the lounge -- a blend of lavender, bamboo, green tea and jasmine -- to create olfactory memories of the experience.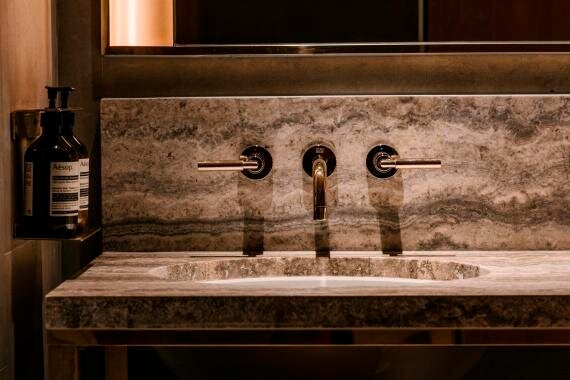 The Dining Room is a warm restaurant that offers a la carte dining with dishes made to order, and there is also a full service bar serving an impressive selection of cocktails and wines.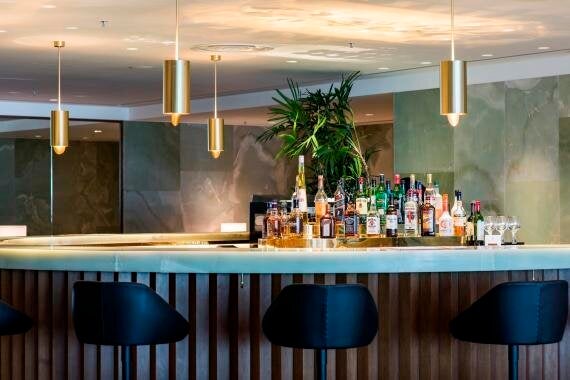 If there's no time for a sit down meal, head to The Pantry -- a room brimming with food where guests can help themselves, just as if they were at home.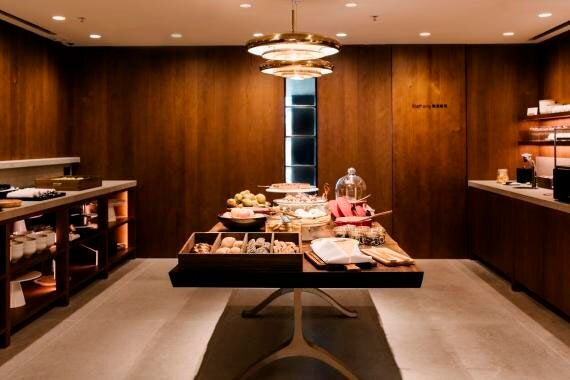 Warm, tactile and timeless materials such as onyx, limestone, and bronze are used in the design -- acoustics are softened where possible and a considered approach has been adopted in the lighting.
The abundance of plants supplements the lounge with a dose of nature and suggests a healthy environment to the passengers, again playing on the wellness focus.
'Real' furniture pieces similar are adopted throughout the lounge, in place of contract furniture, so it feels domestic and comfortable.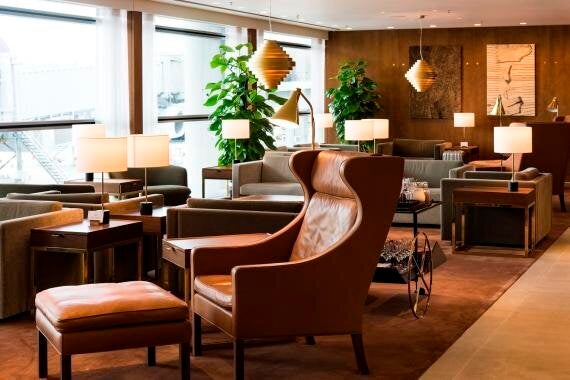 While it might not be a reality for all travellers, it certainly is an indulgent space worthy of design acclaim.
Access to The Pier's First Class Lounge is available to First Class Passengers, Diamond members of the Marco Polo Club and oneworld Emerald members; the Business Class Lounge will be available to First and Business Class passengers, Silver and above Marco Polo Club members and Sapphire and above oneworld members.
Cathay Pacific also opened new-look lounges opened in Tokyo, Manila, Bangkok and Taiwan.