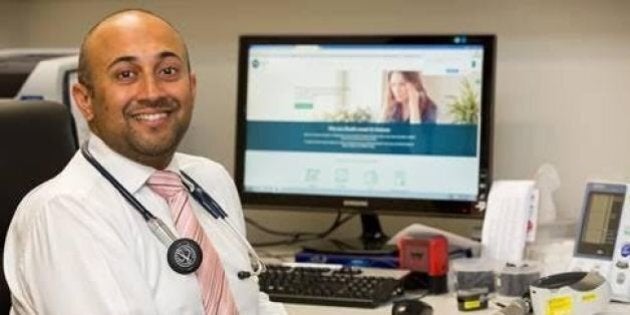 Having to haul yourself out from under your blankets and pile of used tissues to go to a doctor for a sick note could be a thing of the past, thanks to an online service by a Melbourne based doctor.
Dr Sachin Patel on Monday launched Dr Sicknote, an online resource boasting a secure and convenient way for patients to gain a medical certificate or repeat referral without having to attend a medical clinic.
"There's a pattern that happens ... and this pattern repeats itself and what that involves is people who are not coming to the doctor because they feel unwell enough to come to the doctor, they're coming because they need to satisfy the needs to their employer," he said.
Since its launch on Monday Dr Sicknote has registered 45 users.
"You have to give people credit," he said.
"People feel embarrassed sometimes, coming and saying 'I'm sorry for wasting your time, but I need to give a certificate to my work."
Patel said the most common complaints that patients come into his surgeries for sicknotes for are all taken on face value. Doctors are not asking for proof of diarrhea, heavy periods or migraine.
"These conditions would be treated the same if they're face to face with a doctor or getting their medical certificate online," he said.
After patients answer a questionnaire, they will either engage a GP via skype or be recommended to a physical GP.
The website is backed by a team of fully qualified and registered Australian GPs who have a broad range of experience in traditional general practice surgeries, said Dr Patel.
Dr Patel hopes the service for routine ailments takes the burden off Medicare and GPs, with the aim of decreasing the amount of sick days taken each year by Australians while also reducing the financial impact to Medicare.
"It's very important to state that I'm an employer," he said.
"We want to work with other interested parties to educate. It's about educating employers and employees about the benefits of work and the benefits of staff engagement.
"We are not about people 'pulling sickies', in fact we actively discourage it. Our main aim is to reduce sick days from nine days on average per person to eight days."
Dr Sicknote also offers repeat referrals for patients who have had a referral written by their GP which has expired, or a specialist has requested a new referral.