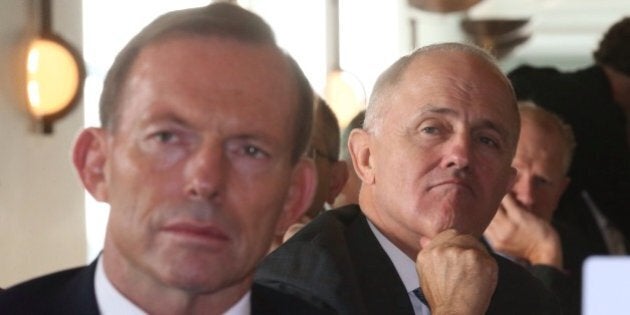 CANBERRA -- Prime Minister Malcolm Turnbull has resisted outright criticism of Tony Abbott's latest outburst on Islam, but has warned against blaming all Muslims for the crimes of a few.
It comes as Labor called on the Prime Minister to pull his predecessor into line and Muslim leaders registered outrage and dismay, especially over Abbott's comments indicating Middle Eastern culture was inferior.
The former Prime Minister's claim of the "clear superiority of our culture" has quickly been misinterpreted by overseas media outlets.
Speaking on ABC radio on Tuesday, Turnbull stopped short of condemning statements Abbott made in a Sky News interview and an opinion piece for Sydney tabloid, the Daily Telegraph, which included a call for a "religious revolution" inside Islam, declaring "all cultures are not equal" and that Australians should stop apologising for Western values and culture.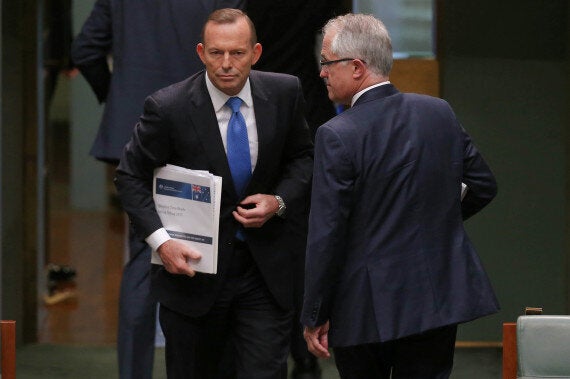 "Mr Abbott is entitled to his views but you're dealing with a whole range of issues there. I'm not sure what the response is, other than he's entitled to his opinion," Turnbull said.
Abbott has angered and dismayed Muslim leaders by praise the superiority of Western culture and warning some, but not all, Muslims were, "All too ready to justify death to the infidel".
"We can't remain in denial about the massive problem within Islam," he wrote a week before the first anniversary of the deadly Lindt Café siege in Sydney," Abbott said.
"Islam has never had its own version of the Reformation and the Enlightenment or a consequent acceptance of pluralism and the separation of church and state."
After earlier calling for Australian boots on the ground in Syria fighting against Islamic State, Abbott is now urging a "hearts and minds" campaign within the Australian Muslim community and wants Australians to stop being apologetic about Western values and culture.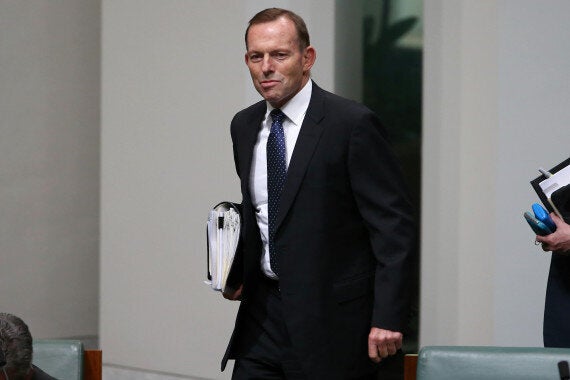 "Cultures are not all equal," Abbott said.
"We should be ready to proclaim the clear superiority of our culture to one that justifies killing people in the name of God."
While not explicitly criticising Abbott's words, the PM did attempt to distance himself from the sentiments expressed by the now-backbencher.
"I'll make one observation; plainly, the vast, vast majority of Muslims are as appalled by extremism and particularly violent extremism as we are," Turnbull said.
"I'm not about to run a commentary on Mr Abbott, I'll simply make the observation that the one thing we need to be very careful not to do, is play into the hands of our enemies and seek to tag all Muslims with the crimes of a few.
"The simple fact of the matter is, the vast majority of Muslims, whether in Australia or anywhere else, are as appalled by these violent extremists as we are."
He said he had maintained a working relationship with Abbott, since ousting him from the Liberal leadership in September.
"People read a lot into what Tony has been saying. I had a very good discussion with him a week or so ago, I'm sure I'll meet with him again in the future," Turnbull said.
"There's no lack of connection between Mr Abbott and myself."
Opposition leader Bill Shorten and shadow treasurer Chris Bowen both laid the boot into Abbott's comments.
"It is time for Malcolm Turnbull to step up and pull Tony Abbott into line," Shorten said in a statement.
"Defeating terrorism is unquestionably the common interest of all people of every faith – and we must make it our shared mission. The Australian Muslim community has been working with our police and security agencies to counter violent extremism.
"Making assertions about cultural and religious superiority is entirely counterproductive. Inflammatory language undermines efforts to build social cohesion, mutual respect and has the potential to harm the efforts of national security agencies to keep Australians safe."
Bowen linked Abbott's words to the fight against ISIS.
"It is important for all of us and for all of us who live in democracies and cherish our democracy that ISIS is defeated. But ISIS is the enemy. By saying that broadening the issue to Islam more generally you are diluting the battle against ISIS. And that is concerning," he said.
Muslim leaders have reacted with dismay and are "cringing" over his claim that Western culture is superior to Middle Eastern culture, but Abbott has been backed in by supporters within the Liberal Party.
"Islam does not need to change, "the CEO of the Muslim Women's Association, Maha Abdo told Huffington Post Australia. "What needs to change is the rhetoric of those people like him, where he doesn't listen or open his heart."
"He needs to stop being selective in who he listens to.
"Islam is not a stagnant faith, it's a very fluid faith. The problem is with the followers of Islam, it is not the faith itself."
But Liberal backbencher and Abbott supporter, Craig Kelly has defended former Prime Minister's words and said they should not be misinterpreted.
"We do have to admit that there is a problem with this perverted interpretation of the Islamic texts which is causing this terrorism which we are seeing throughout the world," he told the ABC.
"There's two options we have. Either sweep this all under the carpet and we pretend it is not happening and pretend there is no issues, or we try to work together set the problem out and we try to sort this out and all work together to try to come up with a solution."
Labor frontbencher and only federal Muslim MP, Ed Husic said everyone should be careful with their language.
"I actually beg conservative politicians to think carefully about what they are saying," he told Sky News.
"Because what you are saying to the public of Islamic faith, "you are being hard coded against Western values," which is garbage!"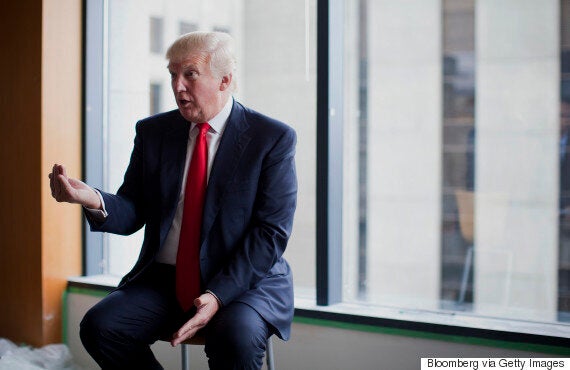 Husic also accused Abbott bringing the politics of Republican presidential front-runner Donald Trump to Australia.
"What are these guys going on about, other than what I see as a broader effort to Trumpify Australian politics by bringing in the extreme elements of conservative discussion within the US political system to Australian shores?" Husic said.
Trump has been repudiated across much of the political spectrum for his call to block all Muslims from entering the United States.
He has since slightly walked back the suggestion, saying it was a temporary move in a time of terrorism.