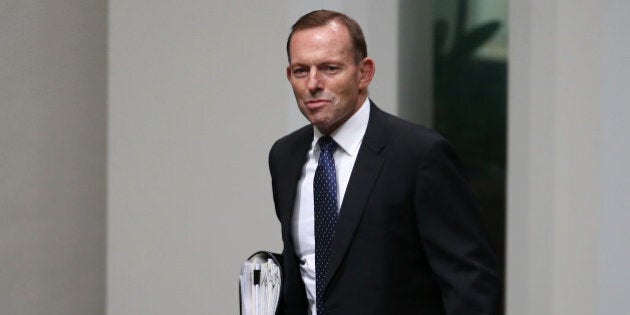 CANBERRA – Former Prime Minister Tony Abbott has opened up a new controversy over Islam, calling for a "religious revolution" inside Islam, declaring "all cultures are not equal" and Australians should stop apologising for Western values and culture.
Muslim leaders have reacted with dismay and are "cringing" over his claim that Western culture is superior to Middle Eastern culture, but Abbott has been backed in by supporters within the Liberal Party.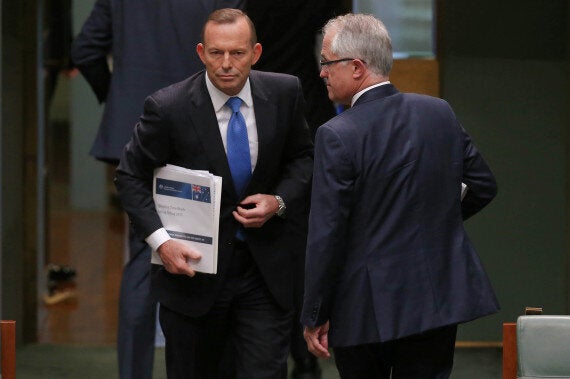 The now Liberal backbencher has continued his prominent run in the media since being ousted from the top job by Malcolm Turnbull in September, giving an interview to Sky News and writing a provocative opinion piece for Sydney tabloid, the Daily Telegraph, headlined "Islam Must Reform."
Abbott said changes need to be made, warning some, but not all Muslims were, "All too ready to justify death to the infidel."
"We can't remain in ¬denial about the massive problem within Islam," he wrote a week before the first anniversary of the deadly Lindt Café siege in Sydney.
After earlier calling for Australian boots on the ground in Syria fighting against Islamic State, Abbott is now urging a "hearts and minds" campaign within the Australian Muslim community.
"Islam needs to delegitimise the urge to behead all those who insult the Prophet, but only Muslims can do this."
"Islam has never had its own version of the Reformation and the Enlightenment or a consequent acceptance of pluralism and the separation of church and state."
Muslim leaders are urging the former Prime Minister to listen to Muslim voices.
"Islam does not need to change, "the CEO of the Muslim Women's Association, Maha Abdo told Huffington Post Australia. "What needs to change is the rhetoric of those people like him, where he doesn't listen or open his heart."
"He needs to stop being selective in who he listens to."
"Islam is not a stagnant faith, it's a very fluid faith. The problem is with the followers of Islam, it is not the faith itself."
But Liberal backbencher and Abbott supporter, Craig Kelly has defended former Prime Minister's words and said they should not be misinterpreted.
"We do have to admit that there is a problem with this perverted interpretation of the Islamic texts which is causing this terrorism which we are seeing throughout the world," he told the ABC.
"There's two options we have. Either sweep this all under the carpet and we pretend it is not happening and pretend there is no issues, or we try to work together set the problem out and we try to sort this out and all work together to try to come up with a solution."
Labor frontbencher and only federal Muslim MP, Ed Husic said everyone should be careful with their language.
"I actually beg conservative politicians to think carefully about what they are saying," he told Sky News.
"Because what you are saying to the public of Islamic faith, "you are being hard coded against Western values," which is garbage!"
Greens Leader, Richard Di Natale has described Abbott as an "incredibly divisive and destructive force."
"He is widely derided as an international embarrassment," he told Sky News from Paris.
But, Abbott repeated his reformist views during the Sky interview. "We've got to work closely with live-and-let-live Muslims because there needs to be, as president [Abdel Fattah] Al-Sisi of Egypt has said, a religious revolution inside Islam."
"All cultures are not equal and, frankly, a culture that believes in decency and tolerance is much to be preferred to one which thinks that you can kill in the name of God, and we've got to be prepared to say that."
The former Prime Minister also urged Australians to stop being apologetic about Western values and culture.
"It's not culturally insensitive to demand loyalty to Australia and respect for Western civilisation," Abbott wrote.
"Cultures are not all equal."
"We should be ready to proclaim the clear superiority of our culture to one that justifies killing people in the name of God."
Abdo has reacted with dismay, saying Abbott needs to "drop the superiority."
"It makes me cringe. It makes me so sad and lost for words," she told HuffPost AU.
"It brings back those words and events that I as a young woman was taught in my history books, of the days of colonisation where the white feel superior to every other creation on earth.
"He needs to get off his high horse, to see reality for what it is and see people as equal, and start to use our democratic way of life that is inclusive or every human being, where all voices need to be heard."