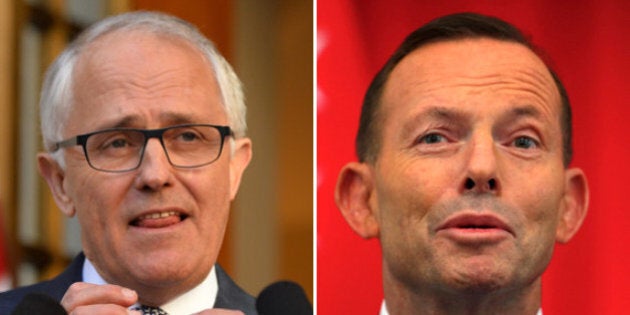 Australia is a nation of politicos, with Facebook's most talked-about topics for the year being dominated by by Lib spills and expense scandals.
The most talked-about topic was Tony Abbott, then Malcolm Turnbull's leadership spill, with Bronwyn Bishop's expenses scandal not far behind.
Ed Sheeran and Taylor Swift barely got a look in to the top 15 topics, coming 14th and 15th.
The Most Talked-About Topics in Australia 2015

1. Tony Abbott

2. Malcolm Turnbull and leadership spill

3. ANZAC Day 100th Anniversary

4. Bali Nine executions

5. Syrian Civil War and Refugee Crisis

6. Nepal Earthquakes

7. November 13 Attacks in Paris

8. Floyd Mayweather

9. Fight Against ISIS

10. Adam Goodes

11. Same-sex marriage debate

12. Mars flyby

13. Bronwyn Bishop expenses scandal

14. Ed Sheeran

15. Taylor Swift
Abbott's salubrious title comes after his 2014 ranking as second, beaten only by Robin Williams, who died in 2014.
Most Talked-About Topics in Australia 2014

1. Robin Williams

2. Tony Abbott

3. Malaysia Airlines

4. Ice Bucket Challenge

5. Game of Thrones

6. Ebola virus outbreak

7. Conflict in Gaza

8. South Sydney Rabbitohs

9. World Cup

10. Melbourne Cup
Globally, the year's status updates were dominated by the US Presidential Election, November 13 attacks in Paris, Syrian civil war and refugee crisis and Nepal earthquakes.