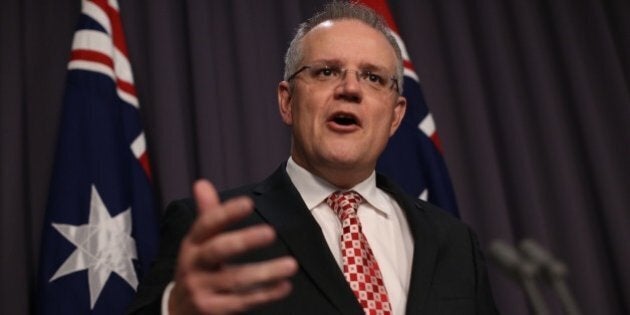 SYDNEY -- Competing agendas on tax are colouring the federal, state and territory treasurers meeting in Sydney, with GST reform, including whether to ditch it, top of the agenda.
Meantime, the Parliamentary Budget Office (PBO) has analysed various ways to scrap GST exemptions and found applying the 10 percent tax to fresh foods would raise $7.2 billion in 17-18, while health care would bring in an extra $6.4 billion.
Overall, the PBO reports at least $21 billion would be raised annually in additional revenue if the GST exemptions are removed.
"Everything remains on the table" for the federal government as it considers tax reform, but federal treasurer Scott Morrison has warned the states he wants a "growth-friendly tax system" and there will won't be a deal if they want to use extra revenue from an expanded GST on higher spending.
Morrison has indicated he wants any money raised from a broadened GST used to cut income tax and company tax. He also wants the states to abolish inefficient taxes and charges.
"We have some competing objectives," Morrison told Sky News. "We want a growth-friendly tax system, we don't want a spending-friendly tax system, and we need to ensure that we are on the same page.
"If we are not, well, that's been a useful discussion. There are plenty of other things for us to talk about with the states and territories."
NSW Treasurer Gladys Berejiklian, who wants the GST raised to 15 percent, was optimistic about a way forward.
"I'm looking forward to very constructive talks with my counterparts today and the Federal Treasurer," she told reporters in Sydney.
"We've made sure we've demonstrated to the Federal Government we have done everything we can to be in a strong budget position but also appreciate we have a huge fiscal gap because of decisions taken by the Federal Government a couple of Budgets ago."
"I believe we will find common ground. I believe there is enormous opportunities for us to reduce the gaps the States feel in relation to health spending and the leaders will be following on from those discussions tomorrow."
Premiers, Chief Ministers and Prime Minister Malcolm Turnbull, in his first COAG summit, will meet tomorrow in Sydney.