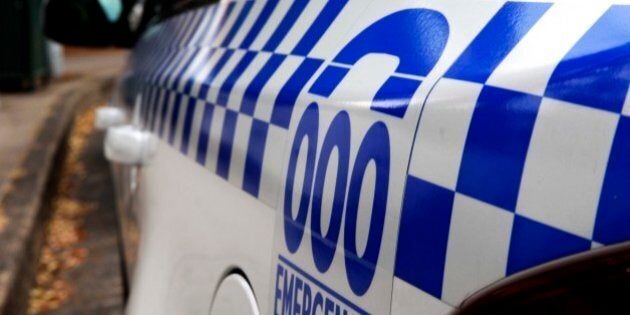 A 15-year-old boy and a 20 year old man have been arrested in terror raids in south west Sydney this morning with police alleging a terror plot involving five men has been foiled.
NSW Police Deputy Commissioner Catherine Burn confirmed the 20 year old was arrested in Raby while the 15 year old was arrested in Georges Hall charged with conspiring to prepare for a terrorist act.
Three homes were also raided this morning in Bankstown, Marylands and Wiley Park.
Australian Federal Police Deputy Commissioner Michael Phelan said police began investigating the five after terror raids in December 2014 uncovered a plot on a government building, when the youngest of the group was 14.
He said that after "extensive physical and electronic surveillance" he was confident they had enough evidence to arrest the man and teen, while the other three men were already in custody on "related and unrelated offences".
Phelan said the group planned two terror attacks on Sydney and that this group had members who were "associates" of the people who conspired to kill police employee Curtis Cheng outside NSW police headquarters.
Immigration and Border Protection Minister Peter Dutton told Macquarie radio the raids were a continuation of the anti-terror Operation Appleby.
"The AFP's obviously been doing some amazing work in tracking down people that may be a threat to us."
"That operation is underway at the moment," Dutton said.
Dutton said the death of 'Ginger Jihandi' Sydney teenager Abdullah Elmir, meanwhile, was yet to be confirmed.
"(But) I don't think anyone would mourn his loss," Dutton said.
"He was a particularly vicious character.
"The message is to young people here. These guys should provide no inspiration to you at all.
"There is only two outcomes. If you go to Syria you are either killed in the theatre of war there or you come back to Australia and destroy the life of not only you but your family as well.
"What is the end games here? What will they expected will happen and change?"
Earlier this month, two houses at Merrylands in western Sydney were raided, while on October 7, four homes in the north and west were raided in relation to the fatal shooting of a police employee in Parramatta.
In May, a 17-year-old was arrested in Melbourne for plotting to detonate a bomb while in February, two men were arrested in Fairfield, Sydney charged with a terrorism-related offence.