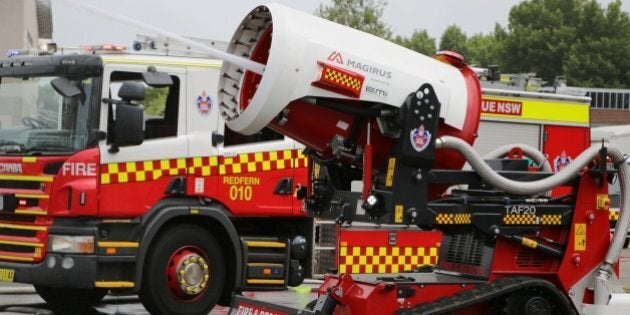 There's a new firefighter in town. It looks like a bulldozer carrying a rocket launcher and it will be flying all around the place.
We're being told to get very excited.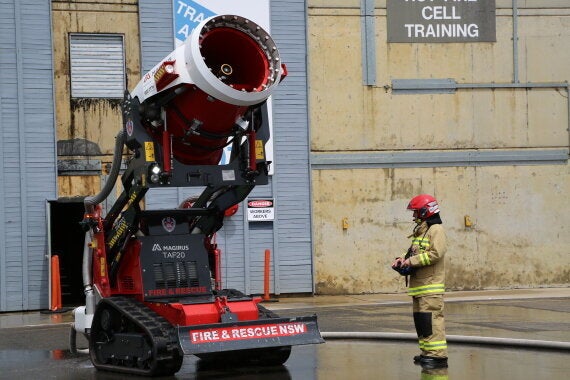 The TAF20 is the only model of its type in Australia, and one of just three in the entire world, according to its proud new owners in Fire and Rescue NSW. "TAF" stands for turbine aided firefighting, with the apparatus -- a large water cannon mounted on a mini bulldozer -- operated via remote control from up to half a kilometre away.
It can shoot water the length of a football field and blast firefighting foam and mist up to 60 metres. It's got a bulldozer blade on the front that can "move large objects like cars out of the way." By all accounts, TAF20 kicks some serious arse.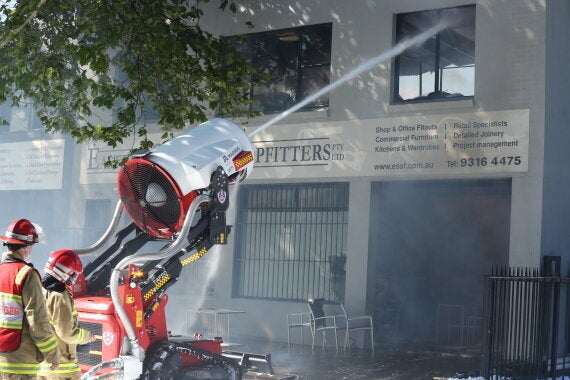 "This puts FRNSW firefighters ahead of the game when it comes to managing hazardous fires and other emergencies where firefighters cannot safely approach the flames, for example when there is a danger of explosion," said NSW Minister for Emergency Services, David Elliott
"It can be remotely operated up to 500 metres away and sent into situations where it is too dangerous for firefighters, which is a huge advantage as the safety of firefighters is my highest priority," added FRNSW Commissioner Greg Mullins.
The machine's high powered jet can blast water up to 90 metres, and comes equipped with a fan that can clear smoke from buildings. It was officially launched on Thursday, but had an early test run last week at a factory fire in Sydney. TAF20 will be based at Alexandria, but "can be quickly deployed to any part of the state by road or air" according to FRNSW. The robot will be used for residential as well as bushfires.
Move over RoboCop, we've got RoboFirefighter on the scene now.