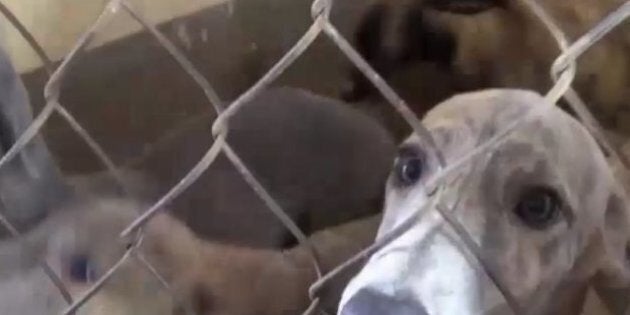 Qantas has come to the aid Australian racing greyhounds with a decision to no longer freight the animals on flights to Asia.
Following an eye-opening report on ABC's 7.30 program -- which detailed an investigation by Animals Australia into the export of dogs to Hong Kong and Macau -- Qantas and Cathay Pacific will no longer fly racing greyhounds to the region. They are the nation's two biggest carriers to Asia.
"We share your concerns about the disturbing story that appeared on the 7.30 Report earlier in the week," the airline said on Twitter in response to inquiries about its policies.
As "Australia's leading animal protection organisation", Animals Australia conducts domestic and international investigations and campaigns into the mistreatment of animals.
The group claimed up to 30 dogs a month were sent to Asia after they were deemed too slow to race, before being held in conditions that were "a blatant breach of the industry's own rules".
It asserted 800 dogs were being held in these abhorrent cages, and that dozens were destroyed each month.
"The conditions are awful; it's prison-like, barren cells, and in fact it really is like being exported to another country and put on death row," Animals Australia campaign director Lyn White told 7.30.
The "voice for animals" applauded Qantas' decision and said it was "a win for the gentle dogs exported to certain death each year".
Qantas' move proved popular with animals rights enthusiasts -- and Qantas customers -- on social media.
The ABC's 7.30 report into the issue: