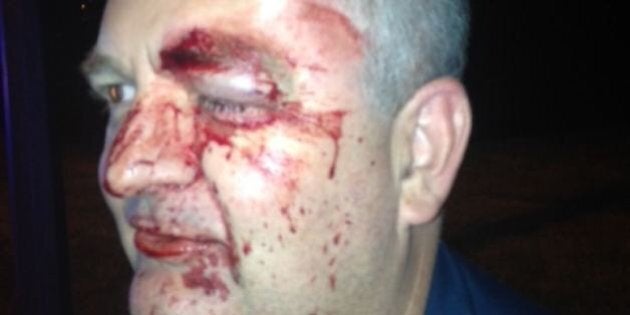 Police have charged a 25-year-old man for allegedly assaulting a paramedic in the back of a moving ambulance after the victim attempted to provide him with treatment.
Queensland Ambulance Service officers were responding to a call late Friday night of an unconscious man in a car in Upper Coomera on the Gold Coast, who eventually entered the rear of the ambulance before becoming agitated.
The assault allegedly lasted several minutes and caused paramedic Brad Johnson to require seven stitches to his eye, also suffering soft tissue damage to both sides of his head and his arms.
Mr Johnson said he was fortunate he "didn't take a severe blow to the temple or lose an eye or fracture a jaw. It could have been so much worse for me."
"We're estimating anywhere between 20 and 60 blows ... I managed to block most of them."
Police later apprehended the man.
Mr Johnson wanted to publicly display his injuries and shame mistreatment of paramedics.
"We also want to get the message out that this should be socially unacceptable," he said.
The images and message have already been shared over 60 thousand times on Facebook as of Sunday morning.
The 25-year-old Parkwood man has been charged with common assault and serious assault of a public officer and is set to appear on Monday in Southport Magistrates Court.