WIN-Initiative via Getty Images
Travelling North for a white Christmas? Lucky you!
While Australia holds its own in the global fashion stakes, we don't really experience a winter like that in Europe, the U.S. or Canada -- so learning to layer for the extreme cold can take practice.
"If you are travelling to a harsh northern winter, remember quality over quantity -- and less can actually often mean more," style and travel blogger Hermione Underwood told The Huffington Post Australia.
"Think about cashmere basics close to the skin, from your first layer to your socks. You don't have to spend a lot -- brands like UNIQLO offer great affordable cashmere. Then add knits and waterproof outer layers. And yes, I said cashmere socks! They were new to me but a lifesaver when you are sludging around town in the cold and wet on long and dark winter days," Underwood said.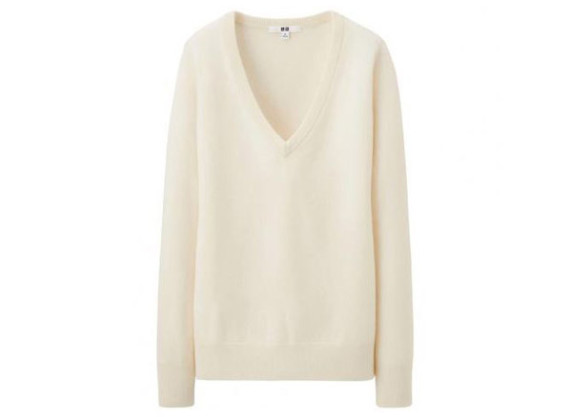 Uniqlo Women Cashmere V Neck Sweater, $59.90
Jasmin Howell of Friend in Fashion agrees. "Naturally, coats, scarves and warm headwear are all essentials, but my tip is don't overlook thermals. A vest and tights under your clothes will help keep your core warm and the thin fabric packs down really well in your luggage."
Arguably, the single most important item you can pack is a good quality coat.
"I'm a big believer in long coats for the coldest days, down to the knees at the very least. Super warm puffer jackets have been manufactured to keep you cosy outdoors and allow you to wear minimal garments underneath -- meaning you check your coat and you're back to the perfect temperature for indoors, where the heating is always on. Canada Goose offer the warmest, and most comfortable jackets in my experience -- they last a decade," Underwood said.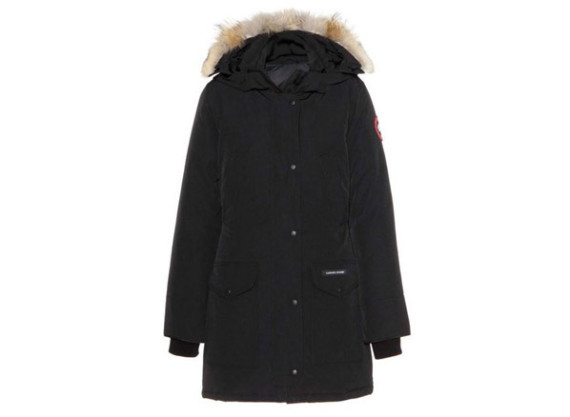 Canada Goose Trillium Down Jacket, $1,145
"However if I'm honest, in New York and London when the temperature drops below freezing, there is not much avoiding the constant removal and replacement of coats, scarves, gloves, hats/beanies when you go from outside to the warmth of inside stores and restaurants."
Laurie Young of The Rue Collective makes a great point about chunky knits.
"Long sleeve tees and thin knits will fit comfortably under your coats. I do love chunky knits, but it's much easier to layer thin pieces and pull them off as needed. Save the knits for the autumn when you can still get away with not wearing a coat," Young said.
"And speaking of coats, having a few good quality trenches/long line coats is key to winter style as they will be the hero pieces of your outfits. Keep the colours neutral so they can be paired back with different accessories, and pay attention to fit. You coats should create flattering silhouettes which lengthen and cut off in the right places."
"A great pair of leather gloves is essential for the cold weather -- regular knitted woolen gloves just won't cut it," Howell added.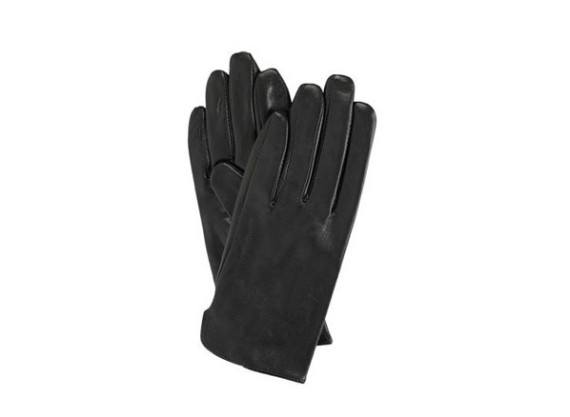 Dents Classic Leather Gloves, $59.95
Save the fancy footwear for more reasonable climates and pack sturdy boots to see you through.
"Rubber soles on leather boots is important in the cold or snow. I have worn my Chloe Susanna boots through a few European winters but when it's snowing, I prefer Sorel Caribou boots," Underwood said.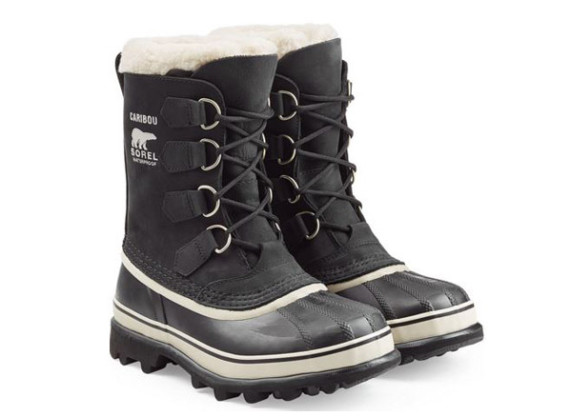 Sorel Caribou Suede and Rubber Short Boots, $182
"Flat boots are my go-to, and preferably styles with a bit of grip/traction on the soles to avoid slips and spills. Patent and leather is always safer than soft suedes," Howell added.
So now you've got your winter wardrobe sorted, what about what to wear on the flight? Especially if you'll be visiting an airport lounge where there are often dress codes.
"For long haul, I find wearing black increases the chance of looking semi decent upon arrival," Underwood said.
"In transit, I always wear comfortable shoes, lounge pants and a lightweight, long sleeved knit top. A black blazer always adds that chic, formal touch and an oversized scarf can be used as a blanket in flight. I'm old school and like to look professional and slightly formal when travelling. You never know who you might be seated next to!"
Howell has a similar approach.
"When it comes to airport attire comfort comes first, but this isn't at the expense of style. My airport style generally consists of a chic pair of harem pants (elastic bands are a must), a white silk blouse, comfy trainers and a wrap or extra large scarf (for both style and comfort -- doubling up as a blanket)."