David M. Benett via Getty Images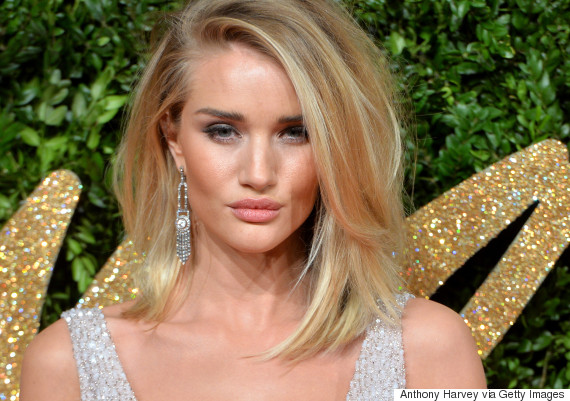 Hands up if you want to spend half an hour blowdrying your hair, armache and all, in the summer heat when there's way more fun to be had during the festive season? Yeah, us neither.
Luckily, this summer's style genuinely looks best when you spend very little time doing it. And don't you dare pick up a hairbrush.
"The 'no blowdry' blowdry is the use of a hairdryer without any paddle or round brushes," celebrity hairstylist Barney Martin told The Huffington Post Australia.
"It's how hair stylists are creating this season's textured bobs, lobs and collarbone grazing haircuts. The good things is that it works on most hair types -- the only texture it probably won't work on is very curly hair -- but it's great for fine hair to add texture, and thick wavy hair as you're working with the movement you've already got."
Lara Worthington loved this look before she recently opted for a pixie cut.
After washing your hair, gently blot dry with a towel (never rub as it roughs up the hair shaft cuticle, creating frizz from the get-go).
"On damp hair, work a volumising or texturising spray or mousse into the roots, particularly at the crown," Martin said.
"Then it's as easy as using the hairdryer with your fingers to shape the style as you dry -- no brushes are used at all."
"Don't just blast the hair all over haphazardly, as that will create frizz. Instead, flip your head over and aim the dryer from the roots to the end of the hair. Use your fingers to work through the sections, moving them around so the heat can dry all areas," Martin said.
On the lengths that this style works best for, you are looking at about five minutes from start to finish.
"When you're done, flip your head back the right way and you'll notice that gravity very conveniently helped create some volume. Then it's just a matter of raking it over to one side, creating a not-perfect part, with your fingers," Martin said.
If it goes a little flat after a few hours, flip the bulk of the hair to the other side and the style will be instantly refreshed.
"Finish the style with a medium hold wax or pomade to lock in the soft texture you've created. Dry shampoo is also very good at offering a bit of volume and grit to add to the off-duty style", Martin said.
Sara Donaldson of Harper and Harley had a hand in setting the trend.
If you want a slightly more polished version, use a conical tong to create a few smoother waves on the very top layer.