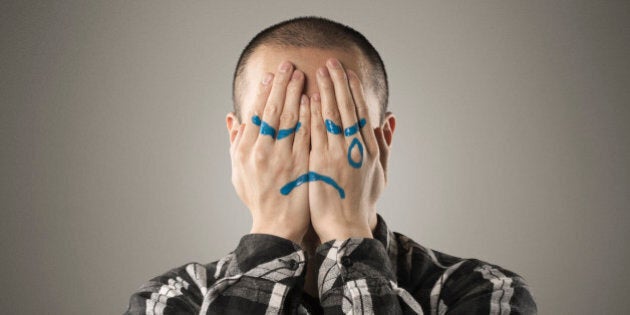 There's no argument that operating a small business puts demands on time, energy and finances.
But there's one component of running a business that's crucial to success -- and it's one that most small businesses neglect --mental health.
Research shows that approximately one in 5 Australian workers are likely to suffer from a diagnosable mental health condition, such as depression, anxiety and/or substance abuse.
And with 97 percent of Aussie businesses classified as small (up to 19 employees), odds are that you, or someone you work with or employ, will have a mental health condition.
Beyondblue's head of research and development (workforce) Nick Arvanitis told The Huffington Post Australia while small businesses may not have the resources that larger companies do, there are ways owners can create and maintain mentally healthy workplaces.
"During our conversations with small business we've found that they often feel left out -- when people are talking about mental health in the workplace, they're often talking about the large corporate organisations, who have the HR corporate support that your sole operator or small business owner doesn't," he said.
"Those businesses need to think about low-cost and easy-to-implement actions to create that mentally healthy working environment where people feel comfortable to put their hand up if they are struggling."
Arvanitis said one of the ways to create a healthy working environment and to reduce the stigma associated with a mental health condition is to have open discussion on the subject.
"A good way to go about that is to have people share their personal experience of having a condition themselves, or share the experiences through a family member of a friends," he said.
"Business owners need to make sure they have a basic understanding of what the signs and symptoms are so they can see if someone starts to struggle.
"They need to be able to understand that change in behaviour so they can approach that person to have a constructive and genuine conversation to see if they're OK."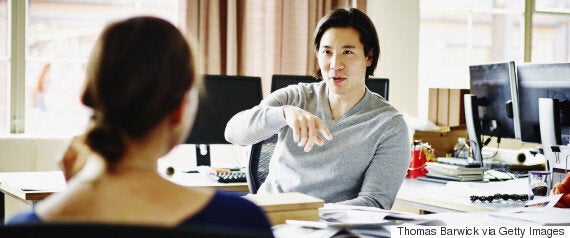 Business owners can help those struggling with a mental health condition by discussing flexible working options.
Arvanitis said symptoms included showing up to work late when the employee was always on time previously or a drop in productivity.
"They need to approach the employee with a genuine concern for the welfare of that person but, as a small business owner they may reasonably be thinking more about how losing that employee for a time could impact on their ability to service clients, but that's a normal reaction to have.
"It might not mean they are away from work though -- it might be as simple as providing flexibility around the role, like start times or break times, or reducing hours for a certain period of time until they can get back on track."
Here are Heads Up's practical tips for creating and maintaining a healthy small business:
Increase awareness of mental health conditions
Make information about mental health conditions available in the workplace (e.g. place resources in lunch areas or on notice boards.
Increase awareness of people's responsibilities relating to mental health
Provide staff with information about looking after their own mental health and their legal responsibilities relating to mental health.
Speak openly about mental health conditions in the workplace and encourage others to do the same.
Build the skills and confidence to approach someone who may be experiencing difficulties
Check how to have a conversation with a staff member who you may be concerned about and encourage staff to look out for each other.
Encourage staff with mental health conditions to seek treatment and support early
Tailor information about nearby support services and info lines to your needs.
Support staff with mental health conditions to stay at or return to work
Where necessary and in collaboration with your staff, make changes roles, rosters and/or working environment to enable them to fulfil their work duties.
Monitor and manage workloads
Encourage your people to speak up at an early stage and seek guidance.
Increase input in how people do their work
Your people have direct insight and experience of achieving the tasks at hand – they can help, so listen to their ideas and feedback on how tasks are completed.
Prevent bullying and discrimination
Encourage an environment of dignity and respect so that employees can share any concerning behaviour at an early stage; make it clear that you support open communication, and ensure you have processes and/or policies in place to deal with any issues.
Provide regular performance feedback
Recognise whenever a task is done well and give constructive feedback on areas for improvement.
Arvanitis said creating a mentally healthy workplace could be more of a challenge for those who are working solo.
"It's really tough going for a sole operator; they don't have colleagues around to debrief and download," he said.
"They do have the general options and services that are available to everyone in the community -- like beyondblue and Lifeline, if they are in crisis, and there's also the option to go and see a GP.
"They really need to be aware of their triggers and signs, and work on some strategies to help cope when they're experiencing stress."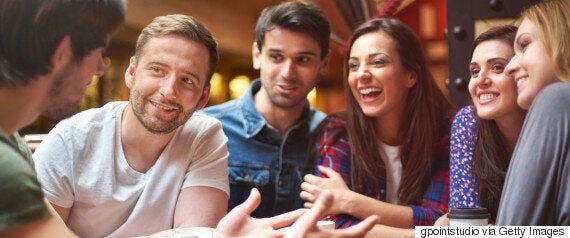 Sole business operators can find a local networking group to avoid feelings of isolation.
Tips for those working solo:
Get enough physical activity, sleep and have a healthy diet;
Learn some relaxation techniques, such as simple breathing exercises;
Build friendships and work relationships;
Look for creative or practical solutions to problems;
Try to accept the things you can't change or control, so you can focus on changing the things you can control.
Make time for hobbies and relaxation;
Join local support and networking groups;
Take breaks at regular intervals during your work day;
Schedule holidays throughout the year when possible.
Arvanitis said beyondblue's Business in Mind online resource was also a great resource for small-to-medium business owners wanting to learn about how to create and maintain mentally healthy workplaces.