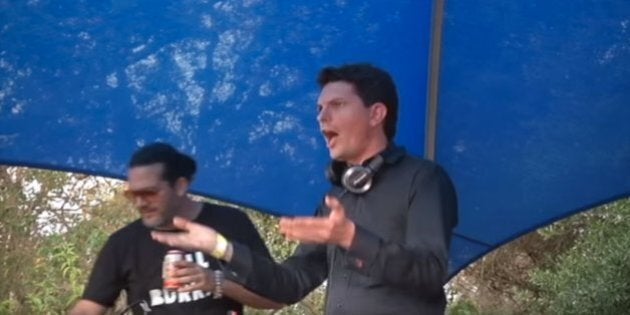 Western Australian Greens Senator Scott Ludlam's latest extra-curricular activities will only strengthen the reputation that has seen him dubbed "Senator For The Internet" in some quarters, as he jumped in the DJ booth and dropped a set of dance-floor bangers at a Perth music festival over the weekend.
Under the stage name DJ S-Ludz, Ludlam popped up on stage at the Disconnect Festival in Fairbridge, south of Perth, on Saturday evening. Not many people seemed to know about it, but maybe we should have, with several breadcrumbs left. First, a teaser from Ludlam's communications adviser David Paris:
Another cryptic clue was the fact Ludlam's name literally appeared on the poster. Cunning!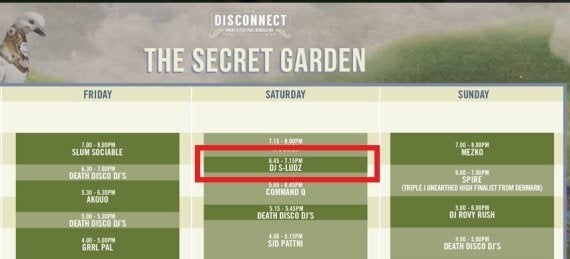 Check out a video below, from ABC journalist Roxanne Taylor, with footage of the DJ set and the few dozen people getting down to Ludlam's sick beats.
"I thought very carefully before accepting the invite because no one wants dad to turn up to the party and start playing dad stuff," Ludlam told the ABC.
"Nobody threw anything, so that's good."
Ludlam getting down with the kids
On social media, Ludlam later called his experience "tremendous fun even though I'm crap at it".
In response to a fan who asked "was the bass dropped?", Ludlam replied: "Like it was hot."
It's far from the first impromptu DJ set Ludlam has performed, having done the same at a Greens fundraiser in Perth last year. Watch from about 1.10 onwards for Ludlam's appearance:
Despite popping up a few times to DJ, adviser Paris said Ludlam isn't too fond of his DJ moniker:
And just because it's amazing, here's Ludlam's G20 rap.