Supplied
The major parties have literally put forward two very different pictures of Canberra's future in an ongoing argument over transport and environment in the nation's capital.
The long-serving ACT Labor Government wants to build light rail down the median strip of Canberra's main northern artery but the Opposition is now arguing construction will ruin the area's aesthetic.
The Canberra Liberals are promoting a new artist's impression of the median strip on Northbourne Avenue devoid of hundreds of trees in their latest attempt to stop the nearly $800 million project from going ahead next year.
However, the bleak image couldn't be further from another vision promoting the Government's prospective tram line in January of this year, imagining the same space full of foliage and colour.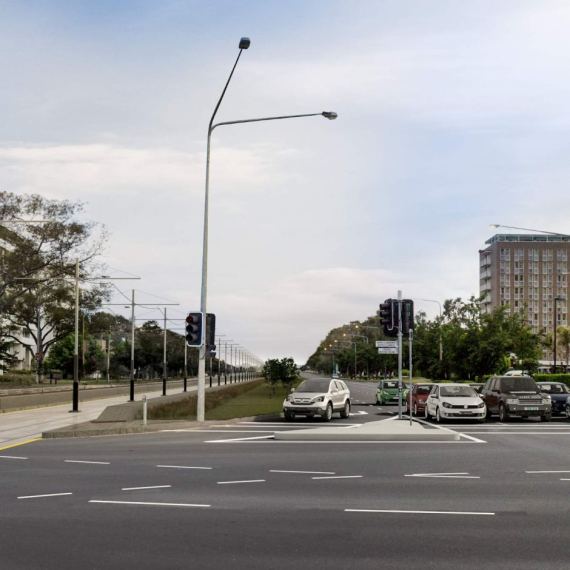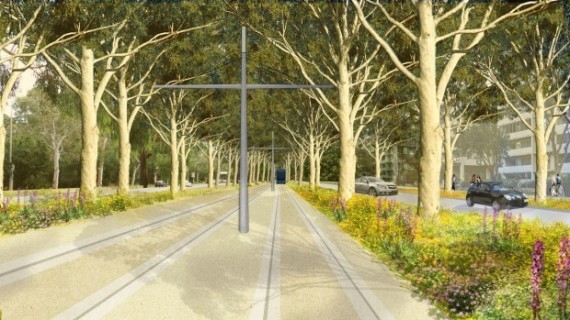 Construction along the 12 kilometre route would remove approximately 860 trees, which opposition transport spokesman Alistair Coe says takes the strip "from a boulevard look and feel to something far more reminiscent of a highway".
"It completely wrecks the character of our main thoroughfare," Coe said.
However, Capital Metro Minister Simon Corbell has called the image "misadvertising" as 1,800 new and semi-matured trees would line the main "impact zone".
Corbell said only 59 percent of remaining trees were healthy after the 2014 assessment and this June contended that "many of the trees remaining in the median on Northbourne Avenue are in decline and will need to be replaced in the near future regardless of the light rail project."
Canberra Liberals have repeatedly argued against the large expense and blocked the respective Bill when it was introduced into the Legislative Assembly.
This ongoing furore has left some disillusioned.
Achievement unlocked. Reached a point in the Canberra light rail stoush where the Libs are worried about trees https://t.co/8rLdAwQZ4W#cbr

— manger in Canberra (@ourmancanberra) December 13, 2015
@CapitalMetroACT Where is the evidence that more tourists will come to Canberra because of light rail to Gungahlin

— Chris Emery (@ChrisCanberra) December 7, 2015
Coe said the Opposition will canvas transport alternatives for the area in a new options paper to be released this week.
"It's important that all other options are properly considered before signing contracts on the ACT Government's biggest ever project," he said.
The Labor Government is expected to sign a contract in early 2016.