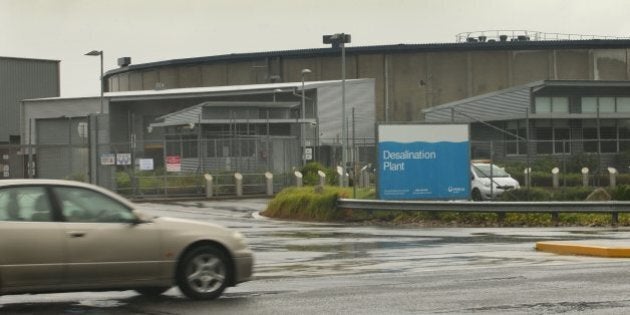 The site of Sydney's Desalination plant is being assessed by it operators following reports it was extensively damaged during Wednesday's record setting storm.
The Sutherland Shire suburb of Kurnell was blasted by 213km/h winds, felling trees, roof tiles and powerlines and leaving the suburb without power.
A worker was reportedly sucked out of a window at the desalination plant when the storm struck, and roof tiles were torn from the building. Other reports of a fire at the site were later dismissed by authorities.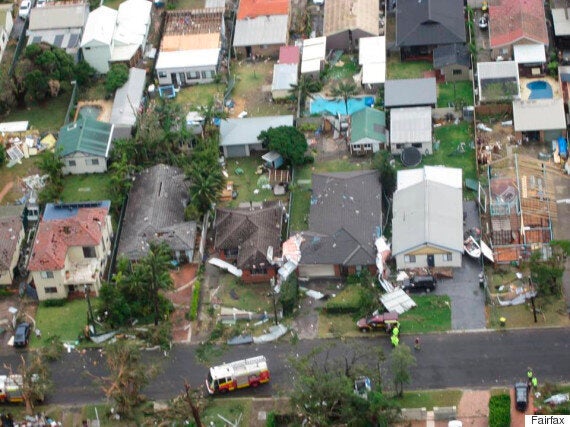 The southern Sydney Suburb of Kurnell was rocked by 213km/h winds
The plant operators told the Huffington Post Australia staff are currently assessing the damage to the site.
CEO Keith Davies said no workers were seriously hurt.
"Site operators were able to get into a safe place during the storm, and are in the process of making the site safe now," said on Wednesday.
"No-one has been seriously injured but one person has been taken to local hospital with minor injuries."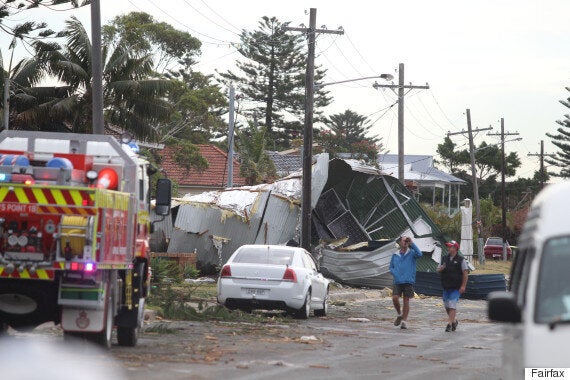 Sheds and houses were uprooted in the storm
The plant has never produced a drop of water outside of testing since 2012, and has so far reportedly cost consumers $535 million to keep it in "hibernation".
Greens MP John Kaye has labelled it a white elephant and called for it to be mothballed.
The NSW State Emergency Service responded to 660 jobs across the state since Wednesday, with Kurnell rocked by the fastest winds recorded in the state since 2001.
The desalination plant was built as an insurance policy against drought, but critics argue the state is well served by reservoirs and that increasingly efficient use of water.