flourishinghealth
Homer Simpson famously stated that you don't win friends with salad, but he was wrong.
Sure, a bowl of iceberg, grated carrot and diced tomato leaves a lot to be desired -- but there is so much more you can do with a bunch of raw vegetables and a few other inventive ingredients.
Salads are healthy and fresh, making them ideal for summer. Add bulk like chickpeas, roasted vegetables and cheese and they are filling, too. Take your cue from these suggestions to get your salad on.
Strawberry and peanut brittle salad @friendswithsalad
Place three handfuls of rocket in large bowl, then cut up strawberries into quarters. Half and dice an avocado and cut up 100g of camembert cheese to place straight into salad bowl. Use a sharp knife to roughly chop the peanut brittle and sprinkle over salad. Dress with Pukara Estate caramelised balsamic vinegar.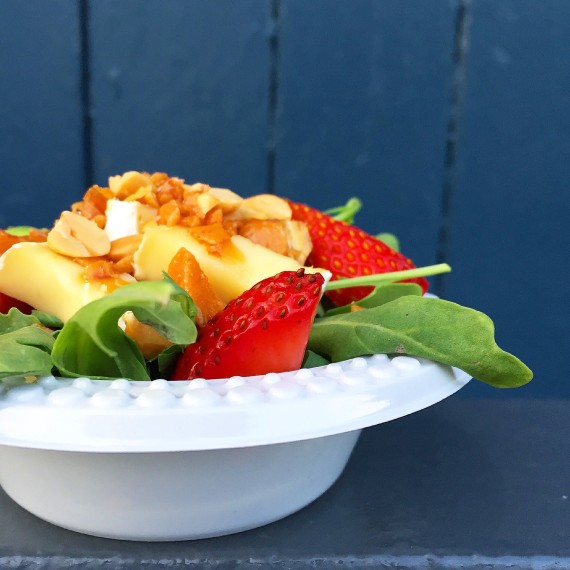 Chopped salad with sweet dijon vinaigrette @saladrecipes
Chop up a romaine lettuce head, 1/4 sliced English cucumber, a handful of diced white mushrooms, panfried, 10 sliced cherry tomatoes, 2 sliced hard boiled eggs, 1 tablespoon of chopped fresh dill, a splash of olive oil and pinch of salt. Arrange on a plate. Create your own dressing by combining 1 Tablespoon dijon mustard, 1 Tablespoon honey, 2 Tablespoons olive oil, 1 Tablespoon red wine vinegar and a pinch of salt.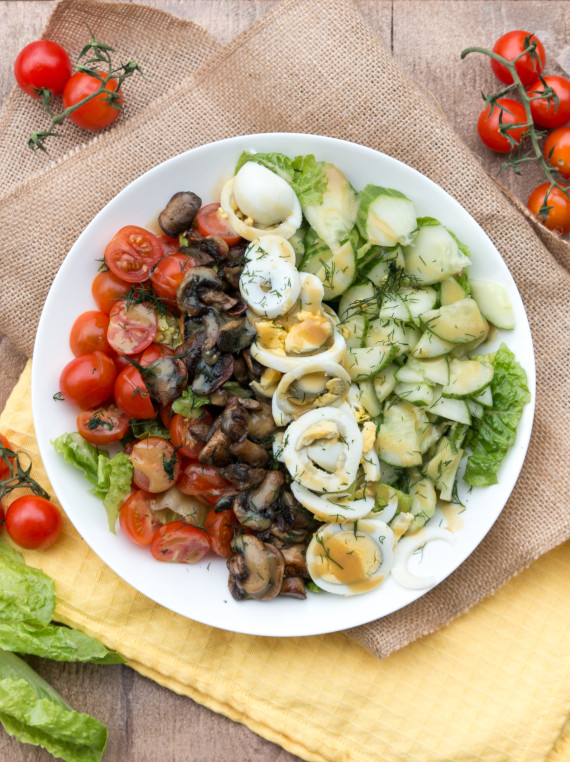 Chickpea salad @flourishinghealth
Combine rinsed baby spinach leaves with rinsed chickpeas, diced wild tomatoes, orange-glazed roasted carrots (prepare these earlier in the oven), sliced avocado and a clementine citrus dressing. Season generously with pepper.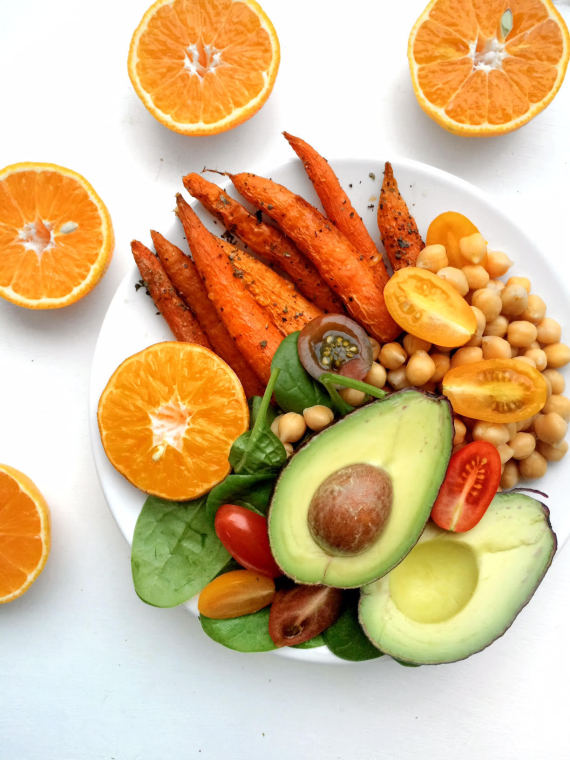 Rainbow Salad Recipe @insta_salads
On a bed of mixed greens, combine shredded carrots, grape tomatoes, black olives, thinly sliced onions, sliced avocado, crumbled feta cheese and sliced cucumber in a bowl. Create a dressing of aged balsamic vinegar, extra virgin olive oil and pink himalayan rock salt.