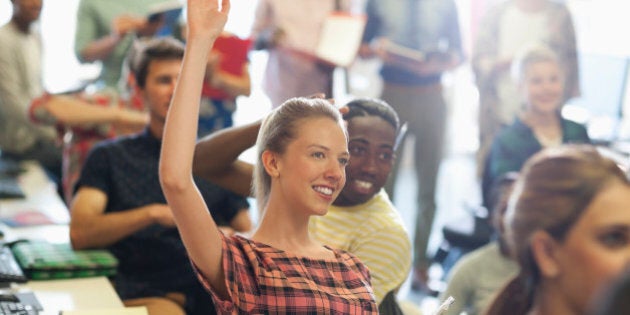 One of the greatest life challenges is facing the transition from high school to university. It's a place where you're no longer spoon-fed information by teachers. Instead, young people are left to take on the responsibility of studying and completing assignments alone.
With HSC and ATAR results finally being revealed, chances are there are several thousand students with university dreams and plans up in the air.
Sadly, one in five university students quit within the first year. Department of Education figures show up to 13,000 of these undergraduates change courses or institutions. But more than 27,000 Australian first-year students abandon their university dreams.
Many struggle with the idea that University life requires you to manage your own time; no one is going to force you to attend. Tim Laurence, Dean of Studies UTS:INSEARCH said this change can be exciting.
"But it is also high risk as it's so easy to not attend classes and fall behind with assignments, becoming one of many who drop out of the first year of uni. It's important to attend Information Days in early January, (such as the UTS Info Day on Tuesday, 5 January 2016)," Laurence said.
"These events give you a chance to explore the campus, talk to lecturers and students who can answer your questions and explain what the university offers. Speaking to a university lecturer or current student is one of the best ways to learn what the experience will be like."
Other students grapple with the 'heart versus head' scenarios -- perhaps the heart would long to study theatre, but the head (and pressure from family) dictates a business degree.
"It can be a bit of a balancing act of choosing between your heart and your head. Often the most successful students are the ones who are passionate about what they are studying; they're willing to go the extra mile because they are intrigued by what they are learning. It is important to choose a field of study which you are interested in, otherwise you will find it difficult to complete the degree."
"If there is a career you are really interested in, consider volunteering in the industry or talk to a few people in that industry before enrolling. Take the time to explore your options and speak to your careers advisers at school to see how well suited you are to your proposed field of study," Laurence said.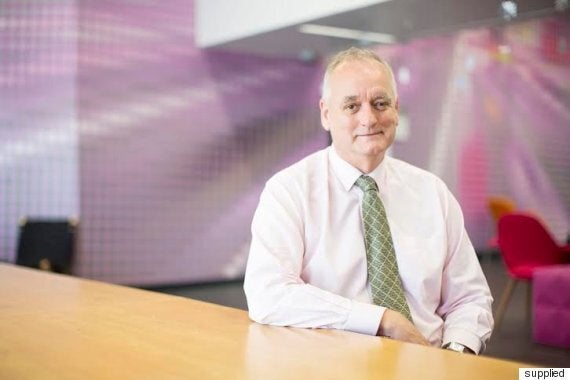 Tim Laurence from UTS.Picture supplied
"Education doesn't stop when you graduate from university. It's very common to change careers after a few years of practice. There are lots of students who return to university and complete a second degree and get some credit from their first one."
If you are really passionate about a subject area then it's worth exploring as it may take you in a direction that opens doors for you. Laurence told The Huffington Post Australia, once you've started your course, speak to your university's careers service about internships and work experience.
"You could also get some first-hand experience working in the field you are interested in. This can give you a little more direction about what you want to do with your life and how you can turn the areas you love in to a job or career in the future," Laurence said.
"Alternatively, you might benefit from taking a gap year to travel, work or volunteer to discover more about what you really want to do. Just make sure you don't spend it on the sofa."
Tim Laurence's Tips for students:
Research job prospects before choosing your area of study. It's really important to do this research; it's all part of understanding what you are committing yourself to. Look for how many jobs are advertised, whether there is full time or part time work; is there work overseas?
What if you realise the job you love is in a 'dying industry?' A university degree should offer some breadth in employment destinations but if the industry is really dying then think very carefully if you want to spend three years studying if there is little to no work available.
A more gradual transition to university is to complete a diploma, like UTS:INSEARCH offers, and then transfer to second year of uni. These diplomas are equivalent to first year university, in terms of learning, but are delivered with workshops and tutorials, small class sizes of 20 students, with extra learning support outside of class including one-on-one numeracy and academic writing help, academic advisers and 'iHelp' online support for challenging subjects. Students are taught the skills to manage their own learning for when they transfer to university in their second year.
Match skills and interests with a degree and career
Choose a university/degree to cater to your specific requirements