When a group of young filmmakers attempted to make a short film about same-sex marriage, they were touched by the community support they received.
We Will was created on a $200 budget and shot in two days, as the actors appeared free of charge and business owners allowed them to film on their premises once they heard the words: "it's about marriage equality".
"The thing that was really nice was as soon as I told anyone about it they were so excited and so willing to jump on board. Because everyone cares so much about the issue. Everyone donated all their time, everyone worked on it for free because they're so passionate about marriage equality," Laura Nagy, Director of We Will told HuffPost Australia.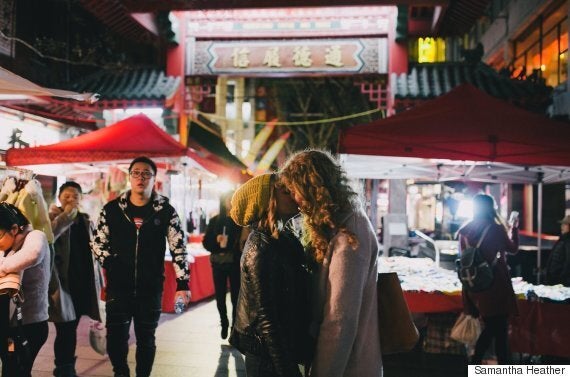 Photo by Samantha Heather who donated her time and images to the campaign.
"On the day the four of us -- myself, the cinematographer and the two actresses -- just ran all over Sydney. We improvised heaps and we'd just run into cafes and be like 'Can we shoot in here? It's for marriage equality?' And they'd be like 'Yeah of course!' They'd clear a table for us and give us coffee... Everyone just bent over backwards."
Nagy said the film was created to revive the stagnant debate on whether Australia should legalise same-sex marriage.
"I was just feeling really frustrated about the lack of progress on marriage equality. We wanted to make something that was a really relatable, a really normal portrayal of a same-sex relationship," she said.
"Love is love no matter who you are. No matter what your gender is, it's just the same and everyone should have the right to celebrate their love with the same legalities as everyone else."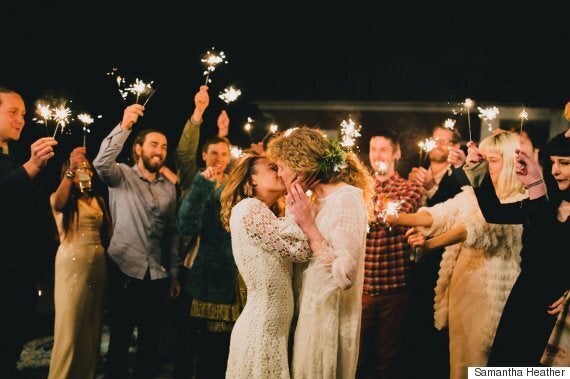 A scene from the film as the two women marry.
The film comes as Australian Prime Minister, Malcolm Turnbull, has promised a plebiscite on gay marriage after the next election, due in 2016.
As the conversation is expected to heat up, Nagy said her team hope to create more films in the We Will series.
"We want to add to the collective consciousness that we as a country support marriage equality so I hope that other artists do whatever they do, use their voice and whatever is available to them," Nagy said.
"The more things we have like this, the more the issue stays in our mind, and the more people from the LGBTQ community feel supported by people who aren't neceessarily in the same community."
If you have a short film, web series, documentary or any other interesting video stories you would like featured on HuffPost Australia, email emily.verdouw@huffingtonpost.com.au