PeopleImages.com via Getty Images
While the majority of us look forward to Christmas shopping as we might a root canal, even those who go out into the blizzard of fellow shoppers feeling as cheerful as a jingle bell inevitably return home a broken shell of their former elves. From queues to catty cashiers it can be tough.
Make it easy for yourself - with these tips to make Christmas shopping fun.
1. Head online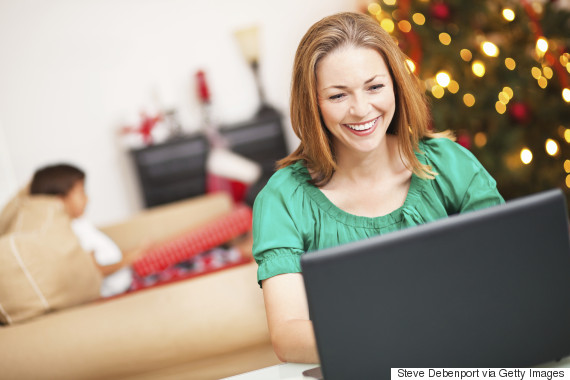 Finding what you want in seconds, being able to compare prices without trekking from store to store, and having it delivered to your door the next day?
If all that's on your Christmas wish list, it's time to head online.
Fashionistas should head to The Iconic and ASOS - The Iconic can deliver your order within three hours if you live in Sydney - so even if you're making a last minute purchase it'll make it under the tree.
In the world of electronics, Kogan has a range that spans multiple brands and savvy shoppers can keep an eye out for one of their free shipping days.
And of course, Amazon has an enormous range and priority shipping to Australia (2-5 days).
2. Gift cards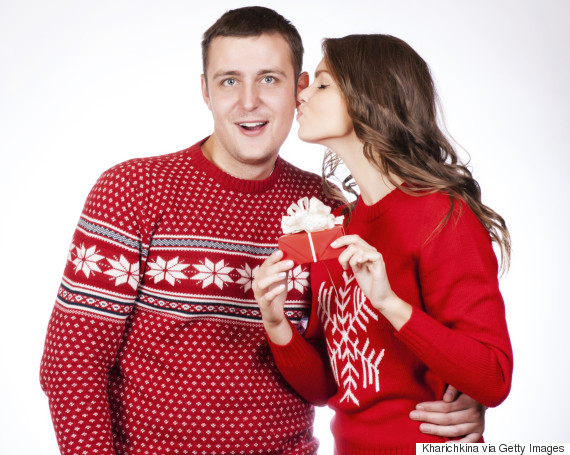 For fussy friends or rellies who are just a bit too far away to see in person gifts, cards are a fantastic option for a thoughtful Christmas gift. You can still tailor a card to a person's taste, but they're not going to cost a fortune to wrap and ship, and they also give the receiver a bit of choice in their own present.
For loved ones who aren't around the corner there are a variety of branded gift cards available online with expedited shipping at sites like Gift Card Store and Gift Vouchers.
Most big brands offer their own gift card and larger stores such as Coles, David Jones and Myer all offer buyers the chance to purchase gift cards online, saving you a trip to the shops.
Gift cards are also the perfect solution for adventurous or foodie friends with companies such as Red Balloon offering more than 2000 experiential gifts, and the Good Food dining card, which you can use at hundreds of restaurants around Australia.
3. Stellar service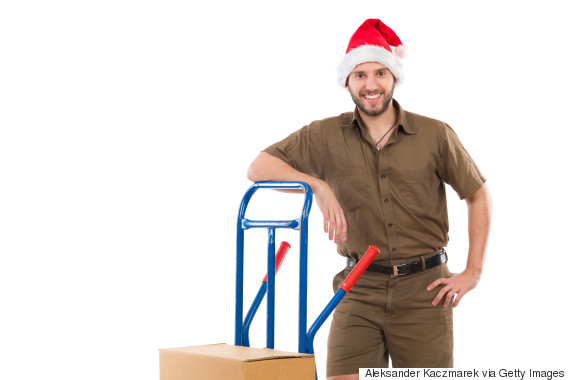 Most major brands offer guaranteed next day delivery if you choose an express option, including Apple, Samsung, and Peter Alexander, as well as websites like Deals Direct.
Click and collect is another useful option available - it lets you take advantage of the convenience of online shopping without having to wait for delivery. Instead, you can simply go in store to collect. It makes it easy to be in and out of the shopping centre in minutes, and is offered by major department stores like David Jones and Myer, who also offer the added bonus of gift wrapping, which saves you yet another job. The department stores will even ship gifts ready wrapped.
4. Simple, unique gifts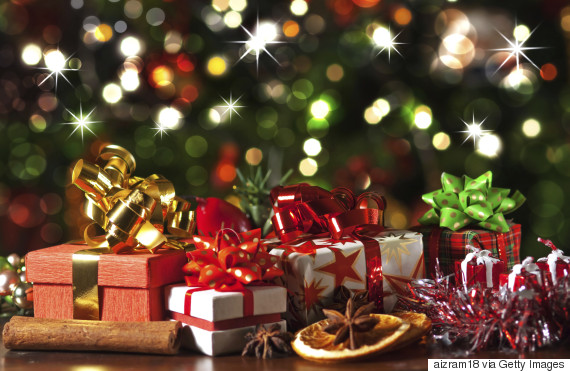 Choosing the right gift for the right loved-one can be tricky, which is why some online stores will help in the selection process for you. Hard To Find break their gifts not only into For Him and Her, but also have selections for Teens, Teachers, Pets and more, making it really easy to find the perfect present. They also offer free shipping across Australia.
And if you want to add to the surprise factor why not get creative with your wrapping options. From putting a ball in a box to going one step further, disguising gifts can be almost as fun as receiving them.
5. Get the best deal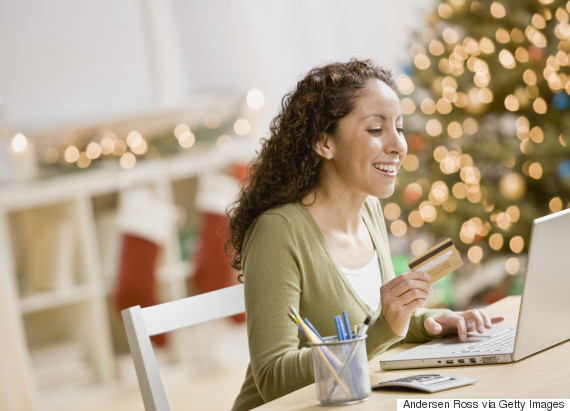 When online shopping, there's a couple of other tricks you can keep up your sleeve to net savings during a season where many need to penny-pinch.
If you've got the time, try leaving items in your online shopping basket for a couple of days - retailers sometimes offer discounts to get you to buy.
Another tip is to connect with brands you might buy from over Facebook or Twitter. It will cost you nothing, but they often give out exclusive promotions that will net you savings or free delivery.
Christmas shopping tips from Australia Post
For secure and convenient online payments find out more about our Load&Go Reloadable Visa Prepaid Card.
If you're not home during business hours, consider having your online purchases delivered to your nearest Post Office or a 24/7 Parcel Locker.
For that extra surprise, try our new disguise packaging to wrap your gifts this Christmas.
Find more tips and tricks for your Christmas shopping at Australia Post