Mike Kemp via Getty Images
It's a post-Christmas ritual. Like trees. And indigestion.
In the days and weeks after December 25, thousands of perfectly good (well, mostly) Christmas presents will be returned, regifted or just chucked away at homes across Australia. Failing that they will sit in the back of a cupboard, gathering dust and wondering where it all went wrong.
A poll by Galaxy shows Australians receive more than 20 million unwanted gifts worth around $520 million at Christmas time. So with the gift-giving holidays just around the corner, we thought we'd look at some simple do's and dont's to rid yourself of gifts you won't use, or just don't want. Just don't show them to your mum!
DO: Have a heart
Like the wise men, bide your time before bringing up with gran that the Christmas sweater she thoughtfully bought for you from Knitters World Monthly Xmas Special edition makes you look like you need help in more than just the fashion department.
She's 99 after all and odds are she thought it was lovely. Wait a while until you broach the woolly subject. And by a while we mean at least until she's finished chewing the turkey - which knowing gran could be Easter.
DO: Beware Boxing Day Sale mania
The idea of ridding yourself of an unwanted gift asap and possibly exchanging it for some cold, hard cash, or at worst a better gift, might be at the front of your mind come December 26, but take a breath.
If Christmas Day is heaven, then Boxing Day Sales are the other direction and one of the busiest trading days of the year.
That means big crowds and long queues full of people who ate way too much cabbage and sage stuffing a mere 24 hours before. Be smart and wait until the crowds stop fighting over a cut-price plasma before you venture to your closest Westfield.
Of course if your friends and family have been smart enough to do all their Christmas shopping online you can just tap away from the comfort of your couch to arrange a replacement or return.
DON'T: Go in unprepared
There's no point schleping to the shops with your bulky, unwanted bags of Christmas booty only to be told you've missed the return date and are now stuck with your booty.
Check to see if a receipt exists (ask before you start rummaging around in your loved ones wallet - they don't like it!), double check store opening hours and return policies online and make sure you've haven't been stuck with a regift from Christmases Past. And if you have, take it on the chin - regifting is a right (see below!).
DO: Wish for online gifts
More Aussies than ever are shopping online to snap up presents for Christmas, but not all gifts are likely to be greeted with cheers and a few might get tossed into the Major Fail pile too.
The good news is that consumer group Choice says online shopping is covered by the same rules as bricks-and-mortar stores.
"Whether you are purchasing gifts at a local store or clicking through a checkout online or in-app ... shoppers are protected by the same Australian Consumer Law," Choice spokesperson Tom Godfrey says. Which means you can still return the gift and ask for a refund, credit or replacement if you want to.
If it feels too much like hard work, man up. It's not. In fact it's easier because you can do it all from your couch while eating leftover turkey and watching Home Alone II - again.
DON'T: Stress when returning overseas
While your savvy mate who shops online might have stressed you out by gifting you something they got from an overseas site, don't sweat it. Yes, you can STILL RETURN IT!
With more Aussie shoppers buying gifts online from the US, returning unwanted prezzies to America is no longer the headache it once was and luckily for you, we've got the lowdown on how to return unloved gifts to some of the biggest retailers in the US.
For those US stores that don't allow purchases from Australia, there's always Australia Post's ShopMate, offering local customers the chance to buy from online sites that don't allow international shipping.
DO: Regift!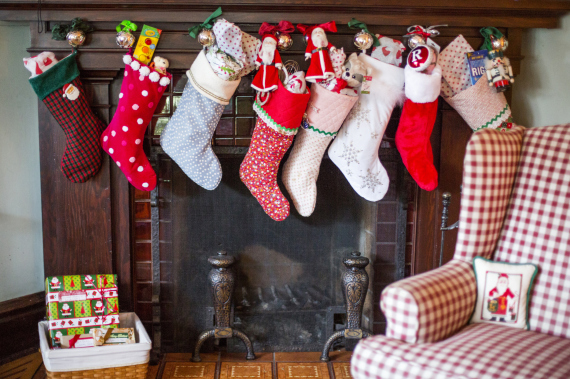 Don't feel bad about giving a gift away to family or friends.
There's nothing unethical about regifting per se. Infact, we have a duty to do it when it comes to unloved presents. It saves you time, money and stops an Xmas present from ending up on the Boxing Day scrapheap.
However, if you are going to regift there are some simple hints like giving it to someone in a different social circle, and don't regift with immediate family members. Giving your mum back the grinning portrait of her and dad might not go down as well on their anniversary as it did in your head.
DON'T: Make It Awkward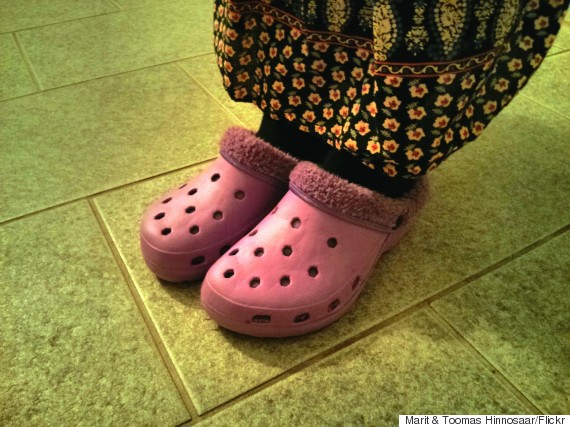 With the right family member or friend you can probably just outright ask if they have a physical copy of the receipt or for online purchases there's almost always an email copy. However, sometimes you need to be discrete about if you don't want to hurt the buyer's feelings.
Both online and physical stores usually refund your original payment method so be careful if you don't want your cousin's credit card statement to reveal that you didn't really like the pair of purple Crocs they hand-picked for you. You wanted the pink ones, right?
Online shopping tips from Australia Post
For secure and convenient online payments find out more about our Load&Go Reloadable Visa Prepaid Card.
Consider having your online purchases delivered to your nearest Post Office or a 24/7 Parcel Locker.
With almost 20,000 Post Offices and street posting boxes across Australia, returning your online shopping and Christmas gifts has never been more convenient.