Cameron Davidson via Getty Images
New guidelines allowing Canberra residents to grow vegetables on their nature strips are set to be introduced early next year.
Territories and Municipal Services Minister Shane Rattenbury told The Canberra Times he wanted the new rules in place sooner rather than later.
"We've got vast tracts of land in Canberra that are put to no productive use and mostly... the householder just has to mow them," he told The Canberra Times.
"[People growing their own food] understand where it comes from; they've got an appreciation of the effort that goes into it; they're less likely to be wasteful."
Canberra Organic Gardening Society took to Facebook to applaud the announcement.
"Veggies on our nature strips! Great opportunity to expand our veggie patches to out the front of our homes, onto some large sunny unused spaces. (And sell the mower)."
While the announcement may sound like a brainwave for other capital cities, Canberra has long allowed people to put garden beds on their nature strip, as long as they received permission.
The city also has long-established stone fruit trees lining streets in the leafy suburbs like Turner and Ainslie.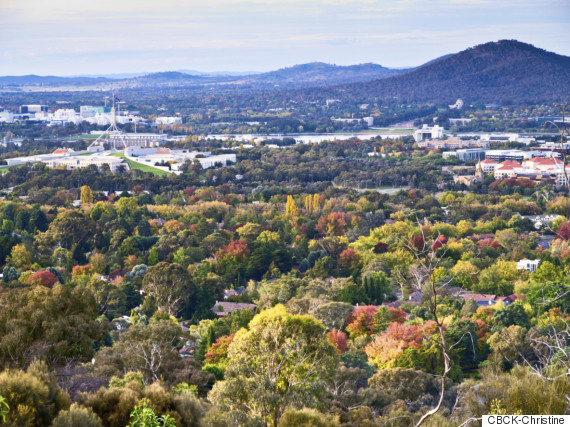 After all, Canberra was designed as a 'Garden City' by U.S. architect Walter Burley Griffin, with large, open spaces throughout the city centre and surrounding suburbs.
Further details about nature strip vegetable gardens was expected early next year.