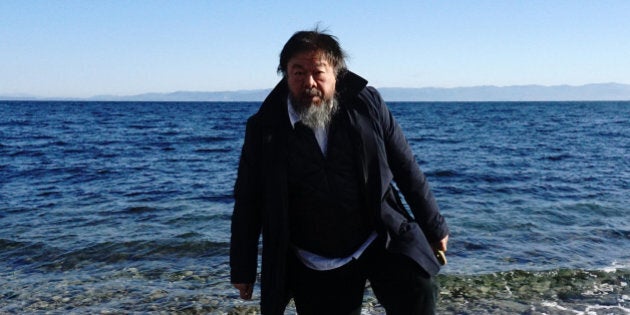 After wowing Aussie art-enthusiasts in Melbourne last month, dissident Chinese artist Ai Weiwei has headed off to the Greek island of Lesbos to highlight Syria's refugee crisis.
Ai is setting up a studio on the northern Aegean island which is the main port of entry into the European Union for the flood of refugees fleeing war-torn Syria.
He's said to be working on a number of projects including a memorial to the plight of refugees.
In addition to this stop, the 58-year-old is expected to visit the island a number of times throughout 2016 and says some of his students will also be working out of the new Lesbos studio, the Guardian reports.
Ai reportedly told media that some of the projects will be public works, adding that they will aim especially to honour the lives of refugees who have died.
"I think that good art only comes out from when we have strong beliefs in aesthetics and human dignity. This can never be separated," he told the Associated Press.
Ai used social media to document his trip to the Greek island.
He visited Melbourne in December as a guest of the National Gallery of Victoria for a new exhibition just months after China handed back his passport.
The exhibition showcased some of Ai's best known works like his Forever Bicycles installation as well as pieces by iconic pop artist Andy Warhol.
During his Australian visit, Aitold SBS he hoped for more freedom of expression in China.
"This is the only way China can survive is to have an independent legal system, have free speech and have a very fair and justice in the society and this is inevitable," he said at the time.