Brand New Images via Getty Images
Almost one in three Aussies say they will cut down on booze in 2016, with many citing social embarrassment as a big factor.
The Australian Drug Foundation said on Friday that the 2015 Global Drug Survey found nearly 20 percent of those polled wanted to cut back on their alcohol consumption this year, while 32 percent were committed to changing their behaviour.
This year's global drug survey can be completed anonymously here.
According to the Australian Drug Foundation, the survey found those in their late teens and early 20s downed the most liquor in a drinking session -- 11 or more drinks on a night out.
Those groups were also more likely to drink at harmful levels on a single occasion than the rest of the adult population
On a gender basis, males were more likely to drink at harmful levels than females.
Social embarrassment was the number one factor cited by drinkers wanting to cut back their intake, the survey found.
To kickstart a healthy 2016, the foundation is running a campaign #SoberSelfie that challenges Australians to say no to a drink for a weekend or a fortnight.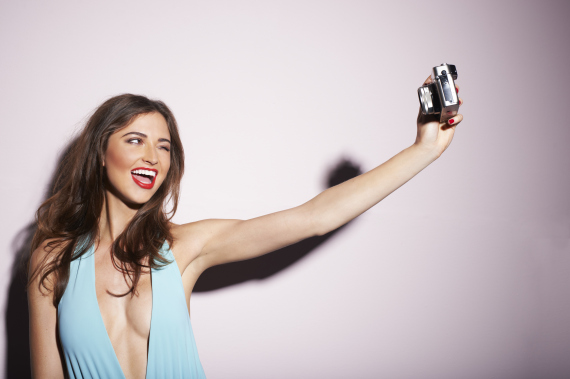 The Australian Drug Foundation wants people to take sober selfies
The campaign goes until the end of January.
One of the campaign's ambassadors, Richmond Football Club captain Trent Cotchin, said he hadn't always stood up to peer pressure on drinking.
"Like most young people in Australia, I'm not immune to peer group pressure but I'll be taking the challenge to prove to my mates it's totally fine not to drink and take some time off the booze," Cotchin said.
Festive period too much? Pause on the booze AND win $3,000 for your club with #SoberSelfiehttps://t.co/4JRKAb7r3opic.twitter.com/SrERFwUNtg

— GoodSportsClubs (@GoodSportsClubs) December 27, 2015
"I know when I have a weekend on the softies or water, I get so much done and I train better. It's a no-brainer for me."
He said he was excited to show young Australians that shelving the booze was possible.
Some 5,500 people died a year from alcohol related injuries, illness and accidents, while 157,000 people landed themselves in hospital due to alcohol, the Australian Drug Foundation said.
The new push comes as the impact of heavy drinking is said to be hitting home on those in middle age.
Fairfax Media reported that 31 percent of 40 to 49 year olds were binge drinking once a month or more, up from 29 percent in 2004.