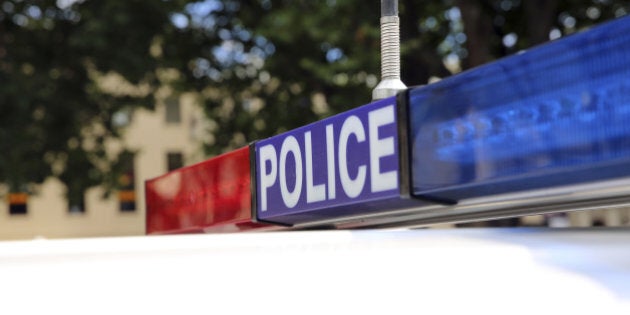 Two men have been charged over the one-punch attack which has left a teenager fighting for life in a Queensland hospital.
Elite water polo player Colin Miller was allegedly king hit in a random act of violence in Brisbane's nightclub precinct early Sunday morning, sustaining serious head injuries.
The 18-year-old was assaulted on Duncan Street in Fortitude Valley about 3.35am, police said.
Two 21-year-old men, one from Coombabah and the other from Tanah Merah, have been charged with grievous bodily harm.
They are due to appear in the Brisbane Magistrates Court Monday morning.
It was one of two attacks overnight in the notorious nightlife area. In the other incident, a 24-year-old man was taken to hospital for treatment after being viciously assaulted at a nearby nightclub.
The teenager was rushed to Royal Brisbane and Women's Hospital with what authorities say are "life threatening injuries". He remains there in a critical condition.
Duncan Street was closed to motorists and pedestrians on Sunday as investigations continued into the king-hit attack.
Detective Senior Sergeant Tom Armitt told reporters the victim and a friend were walking in the area when they were approached by four males of Pacific Islander appearance.
"A short exchange has occurred and the victim was struck once to the back of the head, has fallen forward and he's currently in his present condition," he said.
"This is a random act of violence. There is no indication the victim knew who the offenders were."
Sunday's coward-punch assault is the latest in a long line of senseless single-punch attacks across Australia that have triggered tougher bail laws and alcohol restrictions in eastern states.
Armitt said authorities would be hunting down as much CCTV footage as possible to identify those responsible for the attack on the teen who had been causing no "issues or concerns".
"The event is tragic. We have a young 18-year-old man fighting for his life. You obviously feel for that person and his family," he added.
In the other attack in Fortitude Valley, the 24-year-old was left with facial lacerations after being punched.
Police are hunting for the attacker who's described as Caucasian, about 180 centimetres tall, with a slim build.