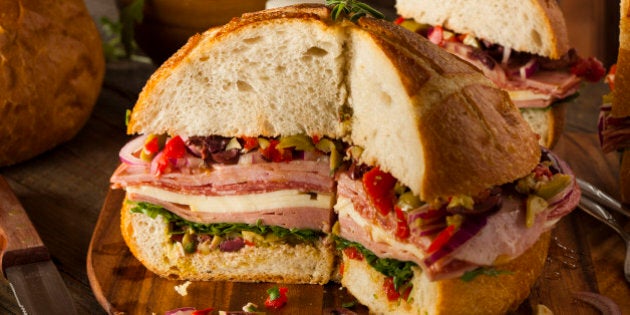 When it comes to picnic food you can't really go wrong with some fresh bread, a few cheeses, fruit and a good drop of vino. That is unless you've never tried muffuletta.
The layered bread picnic "sandwich" (if you will) came from Sicilian immigrants who settled in New Orleans and combines everything picnic dreams are made of -- cured meats, crispy bread drenched in just the right amount of olive oil and not to mention all of the cheese.
"Muffuletta is where you get a round loaf of good quality bread, slice the top off horizontally and hollow out the soft bread (useful for breadcrumbs for other dishes) and then mix ricotta, parmesan, chopped parsley and slather on the inside," Maeve O'Meara, host of SBS's Food Safari Fire told The Huffington Post Australia.
But it doesn't stop there.
"After that, layer mortadella, finely sliced salami and prosciutto with grilled vegetables, a chopped olive salad and finely sliced provolone cheese," O'Meara said.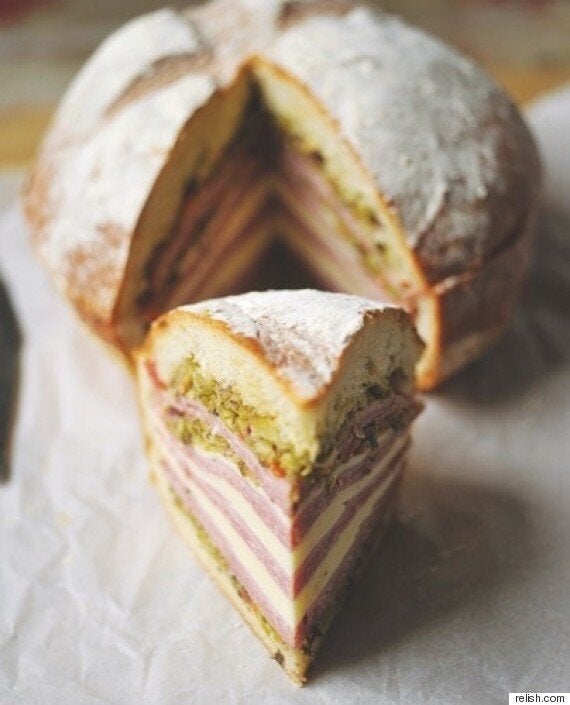 Cut into wedges for a visually stunning picnic treat.
On top of being bursting at the seams with deliciousness, it looks great as wedges in a picnic setting and you can prepare it the night before so as to ensure all of the flavours have soaked together nicely.
Pair it with a glass of chilled rosé and nibble, sip and bask to your heart's content.
Food Safari Fire begins Thursday 7 January at 8.00pm on SBS